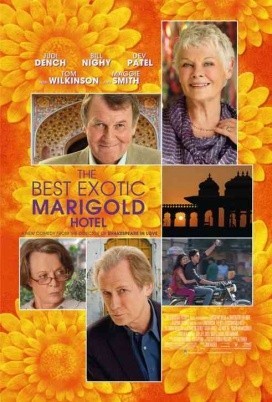 The Best Exotic Marigold Hotel is the surprise hit of the year, according to Nicolaus Mills. He says it has "defied the critics."
Critics? Gee, who could he be talking about?
"What makes Marigold Hotel… far more interesting than its box-office success is how it has defied the patronizing reviews of critics… who have categorized it as little more than entertainment for people in their 50s starring actors in their 70s."
We didn't say "little more than entertainment," we said not even entertainment.
But fine. If a movie features an older woman nattering on about "the Interweb" and a horny old Englishman trying desperately to score Viagra in India, and you want to call the critics patronizing, be my guest. (Or as one of the film's Indians would say, "Please to be being my very most esteemed and number-one honorable guest.")
The Best Exotic Marigold Hotel
has grossed
$18 million in America and $78 million overseas so far. Well, there's no accounting for taste.