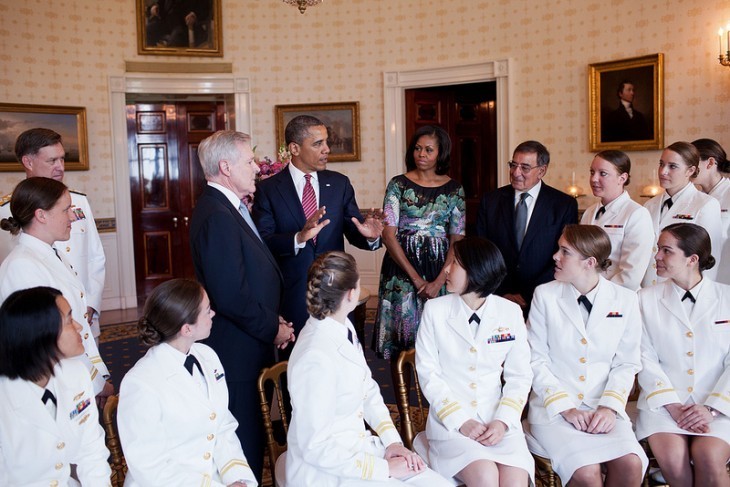 President Barack Obama talks with the first contingent of women to be assigned to the U.S. Navy's operational submarine force during a photo op on Memorial Day.
The 24 women were accepted into the Navy's nuclear submarine program and began serving last November after completing an intensive training program. Women now serve on ballistic and guided missile submarines, but not yet on smaller fast-attack subs.
Photo taken on May 28th, 2012 in the Blue Room of the White House. Besides the sailors, from left: Admiral Mark Ferguson, Navy Secretary Ray Mabus, President Obama, First Lady Michelle Obama, and Defense Secretary Leon Panetta.