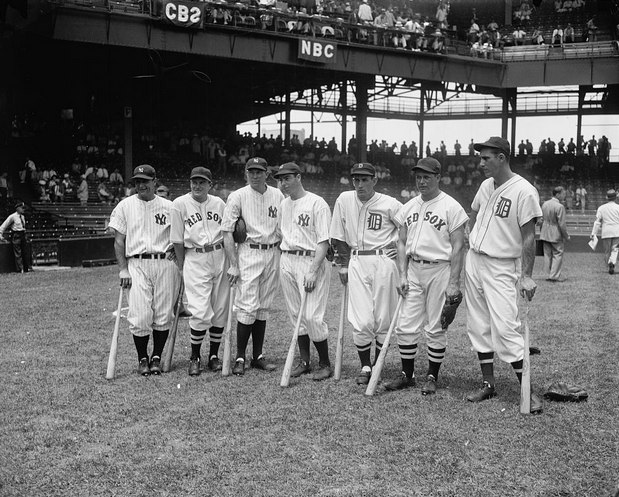 Tom Clavin explores the friendly competition between baseball great Joe DiMaggio of the Yankees and his brother Dom DiMaggio of the Red Sox:
The Yankees and the Red Sox battled to the wire for the pennant in 1948. Dom and his fiancée, Emily, had set their wedding for Oct. 7, but that would not work if Boston made it to the World Series. Joe told his mother, Rosalie, "I will personally see to it that Dom is free to get married on the 7th."

The Red Sox missed the pennant by one game.
Dom, no slouch, was a seven-time All Star in his 11-year career. Another brother, Vince, was a two-time All Star.