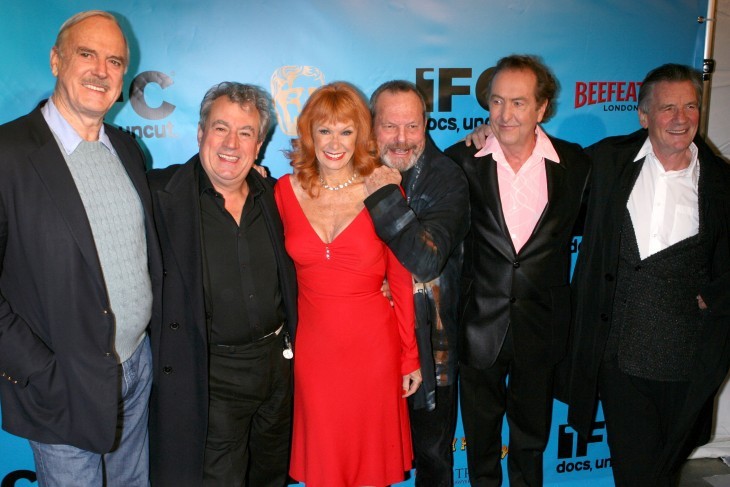 The members of Monty Python's Flying Circus (with part-time Python Carol Cleveland) at last night's 40th anniversary show in at the Ziegfield Theater in New York City…
…and in 1971 while filming the movie And Now For Something Completely Different.
Top photo, from left: John Cleese, Terry Jones, Cleveland, Terry Gilliam, Eric Idle, Michael Palin.
Next photo, from left: Idle, Graham Chapman (who died in 1989), Palin, Cleese, Jones, Gilliam.
As an aside: Graham Chapman died of cancer on October 4, 1989, just one day before the 20th anniversary of the first Monty Python broadcast. Terry Jones called it "the worst case of party-pooping I've ever seen."
John Cleese went Jones one better with his eulogy, saying jokingly of Chapman, "Good riddance to him, the freeloading bastard! I hope he fries."