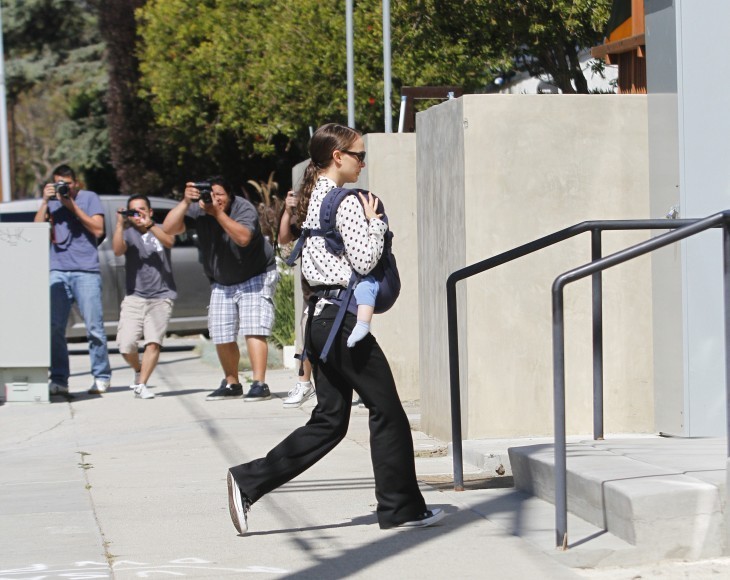 Natalie Portman got the paparazzi treatment yesterday in Santa Monica.
Caption: "Natalie Portman carries her son Aleph in a baby sling from a religious building in Santa Monica, California – 03.03.12."
And from the other side: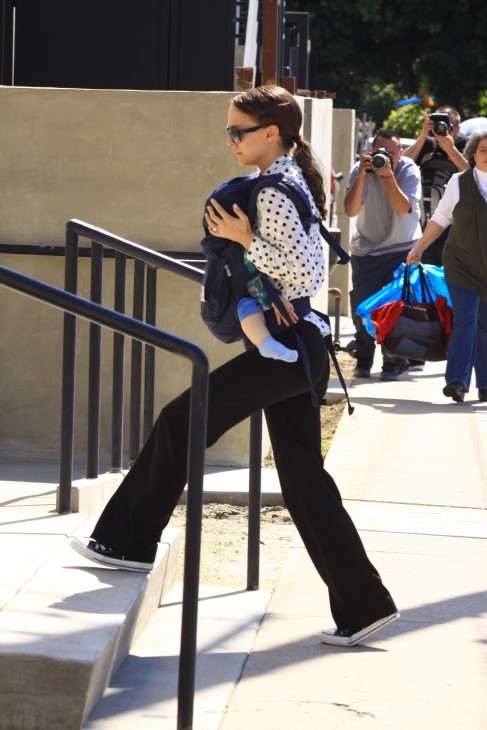 So at least four shooters on one side and two on the other. Six guys taking photos of her walking up some stairs. Crazy.
Aside: Blue T-shirts seem to be the uniform of choice for street photographers these days.