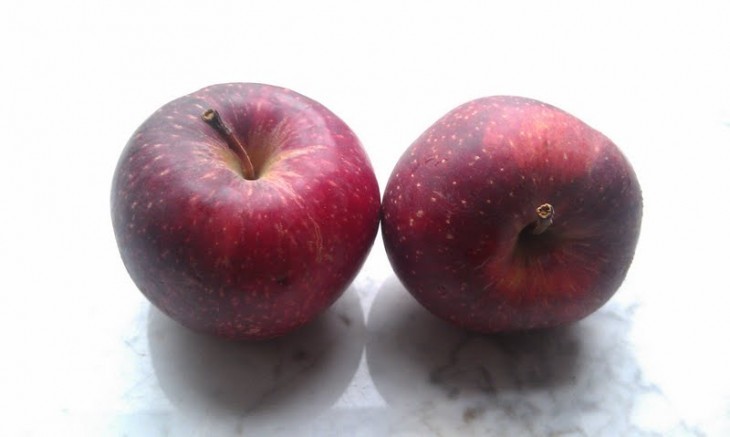 Behold the Esopus Spitzenburg, the favorite apple of President Thomas Jefferson. One of his two faves, actually, according to the folks at Monticello:
'Esopus Spitzenburg' was one of Thomas Jefferson's two favorite apple varieties, the other being 'Albemarle Pippin.' He planted thirty-two of these trees in the South Orchard at Monticello between 1807 and 1812.
We picked these up at the Winter Market in the Armory at Somerville, Massachusetts.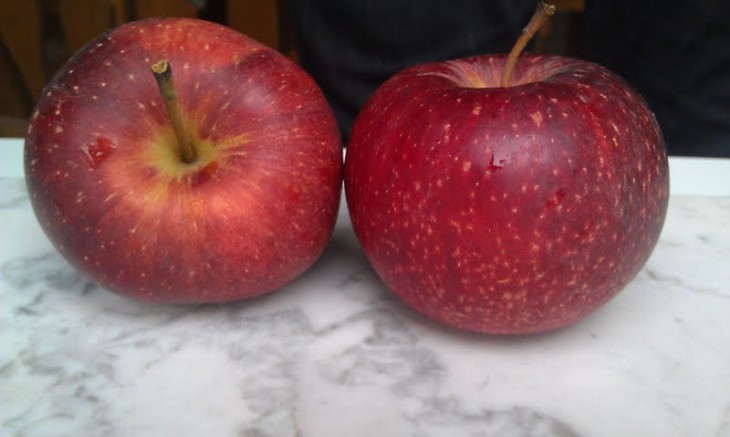 The red skin is freckled and curiously springy, almost like the rind of an orange. The flesh is sweet and firm and just a little granular.
Jefferson was still president in 1807, and the "Spitz" was barely 100 years old:
[The] Spitzenberg was discovered in the early 1700s at Esopus, on the Hudson River, 80 miles north of New York City, by an early Dutch Settler named Spitzenberg. The all-purpose Spitz is excellent for eating fresh, for baking and drying, and for applesauce.
Yes, some prefer to spell it SpitzenbErg. ("Steven Spitzenberg" would be a good gag name if you happened to be making an animated TV show that used jokey fruit names for real celebrities.)
Thomas Jefferson was an expert gardener, and in that same period he was in the middle of building a remarkable 1000-foot-long garden terrace where he grew cabbage, beets, tomatoes and even artichokes. But apples were high on his list:
The apple was a standard, every-day fruit at Monticello. Cider was an integral part of the Jefferson dining tradition. He drank it with the main course of his meals and, from some reports, relished apple and mince pies for dessert.
Who doesn't relish that?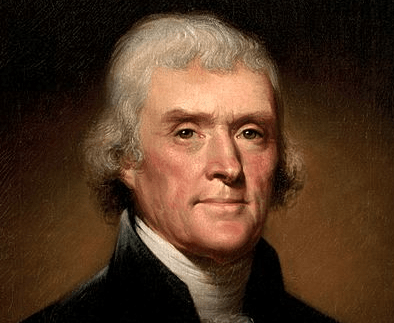 See our biography of Thomas Jefferson »