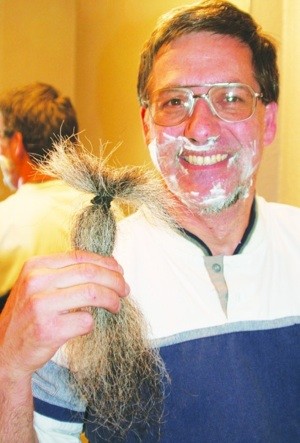 It happened in East Wenatchee
:
[Gary] Weddle has wanted to cut his beard for years. His wife, Donita,has wanted him to cut it, too. But for Weddle a vow is a vow and so he hadn't even trimmed it until Sunday night.

Weddle was 41 when he made his vow. The Weddles' daughter was 13
and their twin daughters were 12. Now they're 23 and 22.