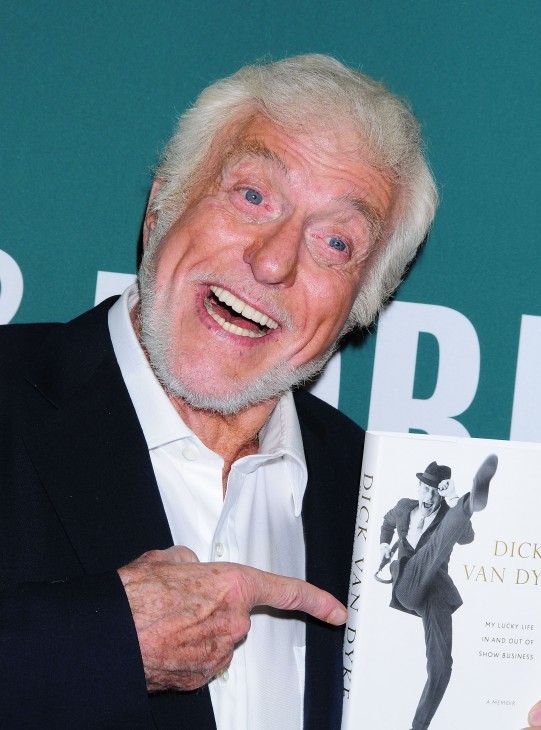 And we mean that in the friendliest possible way.
Dick Van Dyke is on the road promoting his new autobiography: My Lucky Life In and Out of Show Business. He's looking good for 85!
A closer look at the cover:
The book's obligatory "shocking secret" turns out to be that his parents got pregnant with him before they were married. Big stuff for 1925, maybe, but pretty gentle now. Still, thank heavens he didn't announce that he robbed a bank in 1947 or stabbed a guy in a bar fight.
Something else I didn't know: Dick Van Dyke had a long-term relationship with Michelle Triola Marvin, the woman who sued Lee Marvin for palimony back in the 1970s. She and Van Dyke never married, but were partners from 1976 until her death in 2009. ("They lived together for a while at the Marina City Club before moving to Malibu," says her obituary.)
Today he's "comfortable in his social life with his girlfriend, Arlene Silver, 39." That's one way to stay young at 85.
See our Dick Van Dyke biography >>