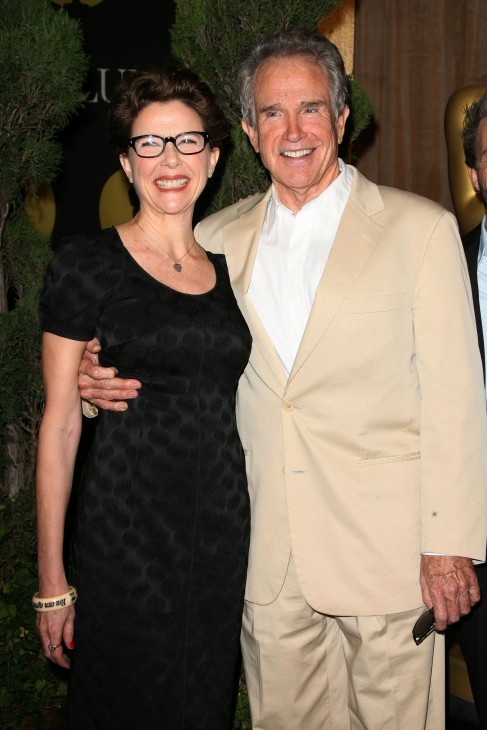 Here's Warren Beatty with his nominee wife, Annette Bening, at the Oscar lunch yesterday — she in a lovely black dress, he in a simple beige suit.
We don't usually go in for fashion items, but we note that this same two-button beige suit has made regular appearances with Mr. Beatty in the past.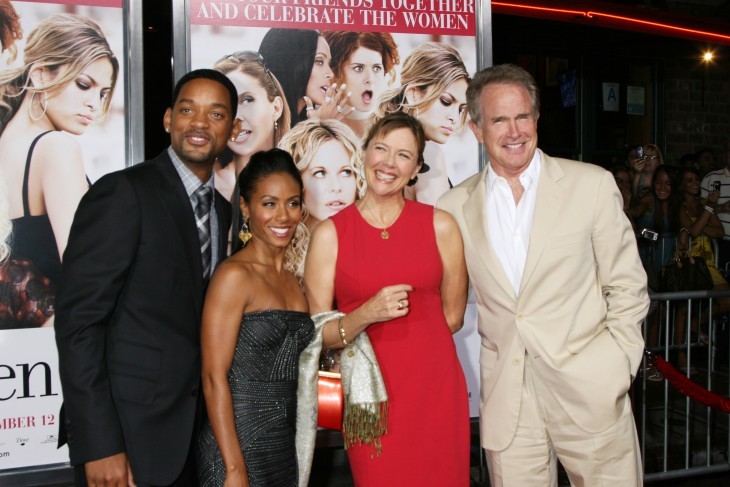 Here they are together in 2008 at the premiere of The Women, along with Annette Bening and the Will-Jada Pinkett-Smiths. A closer look from the same event: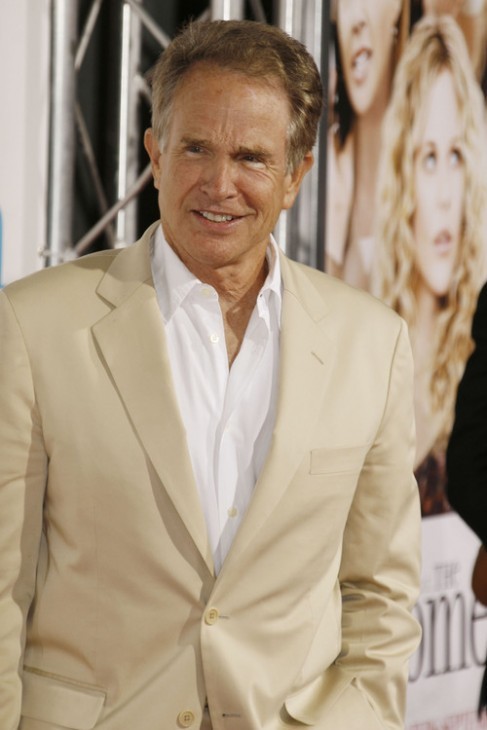 Dude is age 71 in that shot, mind you, and looking pretty good. Now go back two years more, to 2006, when Annette Bening got a star on the Hollywood Walk of Fame: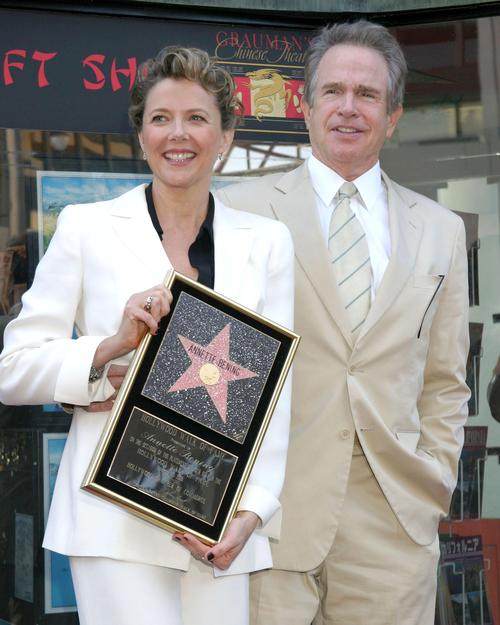 "The mother of the groom wears beige and shuts up," my mom used to say about wedding protocol. Perhaps this is Warren Beatty's polite "my wife is the star at this event so please direct your attention that way" suit?
(If so, it's a vast improvement over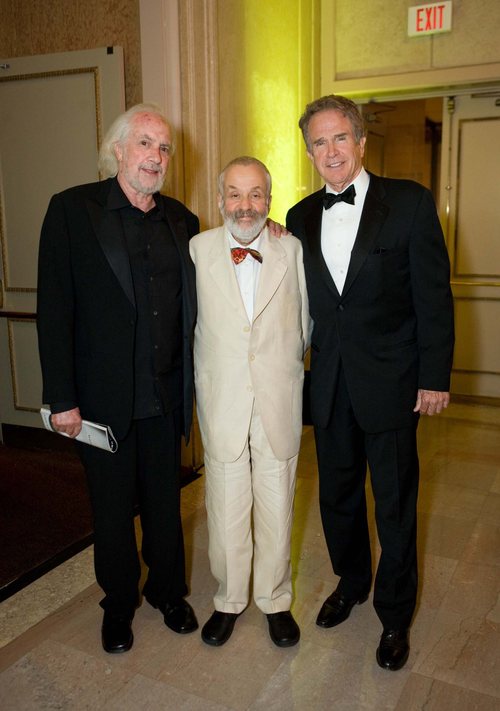 Sometimes you just gotta let someone else wear the beige suit.
Now see a photo of Warren Beatty in beige hip waders >>