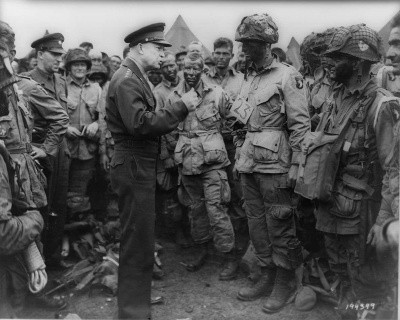 Launch the landing craft: it's D-Day for Who2!
You're looking at our first major redesign since 2006. And what a redesign it is. You get:
Plus something brand new: now YOU can contribute to Who2. Join the Who2 community and leave your own famous facts! Comment on our posts! (Perhaps you'd like to leave a fact about President Dwight Eisenhower — it is Veteran's Day, after all.) It's fun, it's free, and you'll be helping to build Who2.
Special thanks to Helen Stevens and Freddie O'Connell at SearchViz for the new site. And extra-special thanks to Mike Duffy and Adam DuVander for their long labors in the Who2 boiler room.
Since 1998 we've been bringing you the best in online biography. Enjoy the new design and the next generation of Who2.