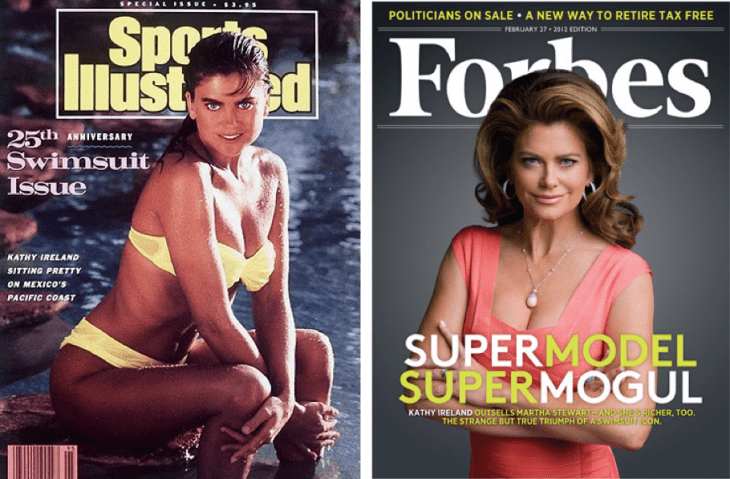 Her 1989 swimsuit cover was Sports Illustrated's best-selling issue ever. Now Kathy Ireland is a best-selling merchant of sofas and ceiling fans.
"Ireland mandated that her brand would mean something: 'Finding solutions for families, especially busy moms,' which is now the company's motto. So rugs were treated with a spill protection chemical that also holds the colors and allows the rugs to have longer lives. Tables were designed with rounded corners so running children don't get hurt falling on the edges."
She's a retail giant who doesn't do grand openings. Why not?
"We've tried it, and it doesn't work. What happens is the store gets cluttered with guys who are there with 500-year-old copies of Sports Illustrated. How does that help a busy mom? These people are just in her way."
She sounds tough. And the big hair scares us just a little. We salute her.
See that original 1989 Sports Illustrated cover, or more recent photos of Kathy Ireland.