In case you missed it: champion eater Takeru Kobayashi downed 337 chicken wings in 30 minutes at Wing Bowl 20 in Philadelphia.
You had an early feeling Kobayashi was on to something special when he chomped down a first-round record 165 wings, with [defending champion Jonathan] Squibb second with 144.

Kobayashi showed no signs of tiring, pounding away 152 more, to give him another record 317 after the initial two 14-minute rounds, and further separating himself from Squibb.
Then he knocked off 20 more in the two-minute "speed round" to finish with 337 and the $20,000 prize.
A "bizarre crowd" turned out to watch the battle.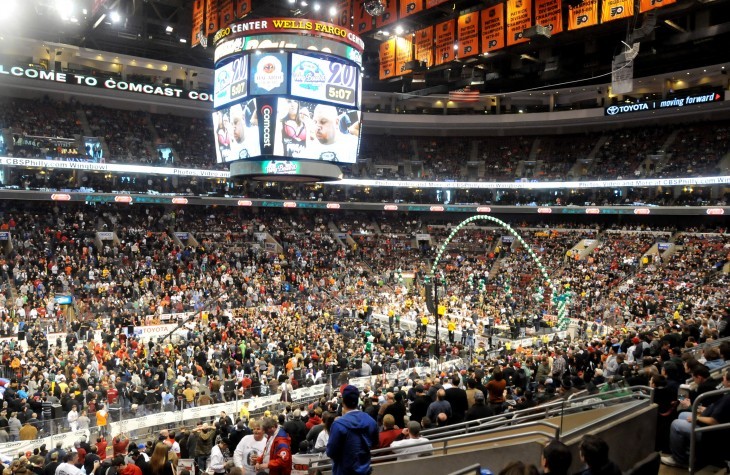 Kobayashi's analysis:
"The texture of the wings was a lot different than the meat on the wings I was training with. That made it more difficult to take the meat off the bone. But overall, I'm pretty pleased with what I did. And my stomach right now is made of wings."
See our biography of Takeru Kobayashi »