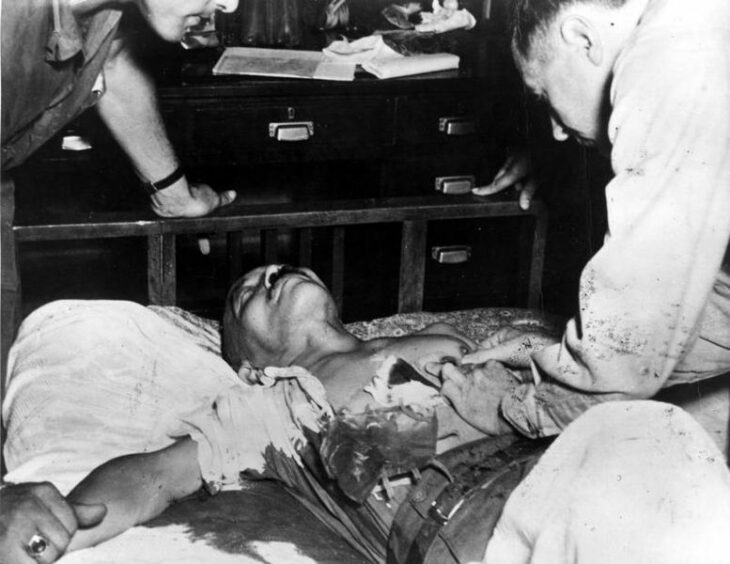 John J. Wilpers, Jr., who captured Hideki Tojo at the end of WWII and ordered a doctor to save his life, has died at age 93.
The upstate New York native was part of a five-man unit ordered to arrest Tojo at his home in a Tokyo suburb on Sept. 11, 1945, nine days after Japan's surrender ended the war. While the soldiers were outside, Tojo attempted to commit suicide by shooting himself in the chest. Wilpers ordered a Japanese doctor at gunpoint to treat Tojo until an American doctor arrived.
It wasn't exactly an act of mercy: Tojo was tried for war crimes and
executed
by hanging in 1948. Not before getting off a somewhat passive-aggressive
statement of guilt
:
[I]t is natural that I should bear entire responsibility for the war in general, and, needless to say, I am prepared to do so. Consequently, now that the war has been lost, it is presumably necessary that I be judged so that the circumstances of the time can be clarified and the future peace of the world be assured.
Wilpers came home to a 33-year career with the CIA and was modest about his achievement, not even telling his kids about it for decades. "I just happened to be the one who busted open the door," he told the AP in 2010.