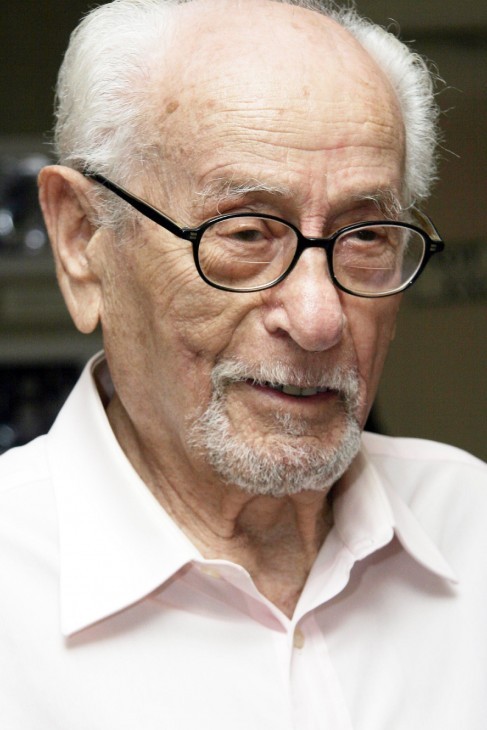 Our new profile of veteran actor Eli Wallach has just been posted by editor Paul Hehn.
You look at recent photos of Eli Wallach and think, oh, here's this grandfatherly old fellow who pinches babies' cheeks and wears tweed socks and sits on park benches looking harmlessly at pretty girls as they jog past.
Then you remember: wait, that Eli Wallach? The same guy as…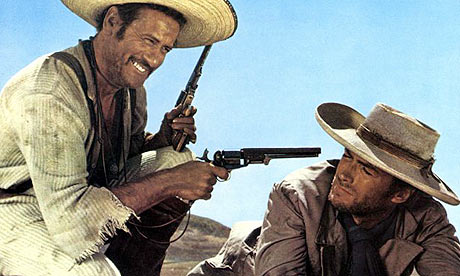 Yes, it's the SAME GUY who played the "ugly" in The Good, The Bad, and the Ugly. That's him with Clint Eastwood in 1966.
The life of the aging actor. You're raising hell, shooting up the town as a raving Mexican bandito with a sombrero and chest hair, and then one day you wake up and find yourself cuddling with Cloris Leachman for the obligatory cutie-pie-old-folks segment of New York, I Love You.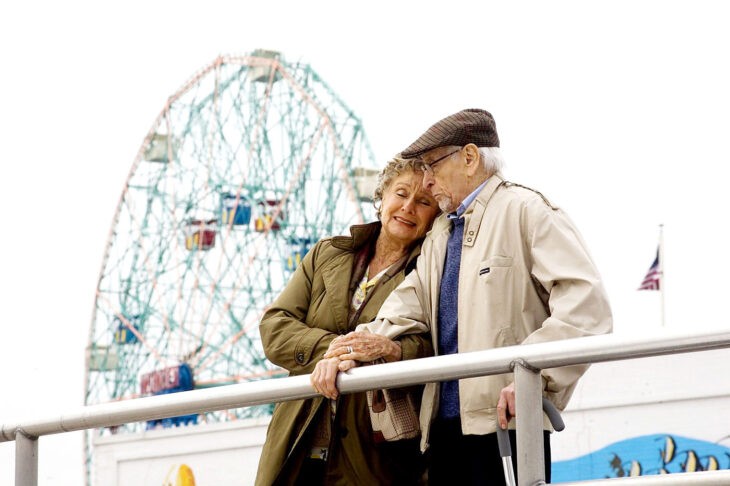 Well, work is work. Wallach's done more than most, and he's not in the nursing home yet by any means. He was great in The Ghost Writer as the mysterious old gaffer who lived down the beach.