Just because we like it, we're re-upping this portrait of author Kurt Vonnegut by our own Mr. Paul Hehn.
This sketch was originally done for a post about Kurt Vonnegut's marital contract with his wife, which included his promise that "With the agreement that my wife will not nag, heckle, or otherwise disturb me on the subject, I promise to scrub the bathroom and kitchen floors once a week, on a day and hour of my own choosing." (Vonnegut also promised to remove the ring from around the tub after his bath.)
Here's how Vonnegut looked in real life (as if you couldn't tell from this excellent drawing):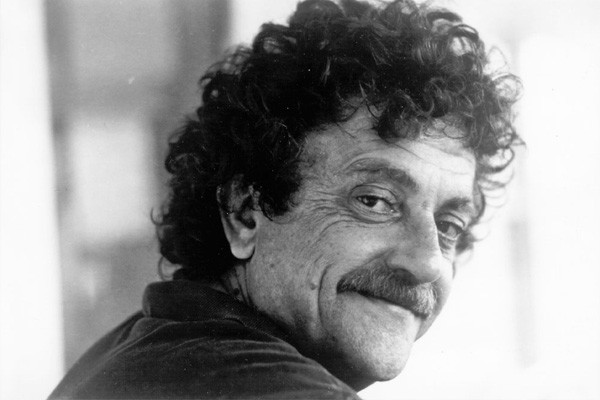 That's good stuff.
Kurt Vonnegut is not the only author to be captured by Mr. Hehn. For instance, here's a look at Ernest Hemingway and an angry bull.
Here's hoping he gets around to Joyce Carol Oates soon. (Mr. Hehn, that is, not the bull.)
More: Kurt Vonnegut's Marital Contract »