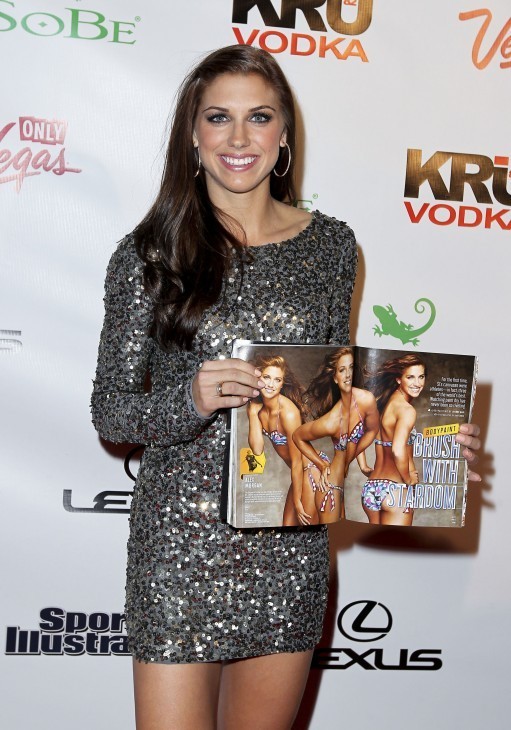 Our Alex Morgan biography is now live, just in time for the London Olympics.
Alex Morgan has already made her mark in these Olympics, scoring two goals in the American team's opening 4-2 win over France. (Our friends at WENN haven't given us a photo of her playing soccer — sorry.) This is her third year on the national team — her first game on the squad was in March of 2010.
Since then she's become "one of the USA's fastest players and hardest runners," according to U.S. Soccer, as well as a goal-scoring machine.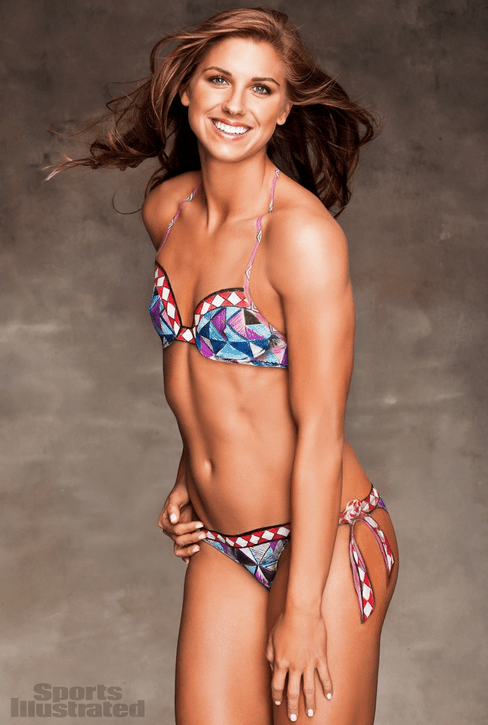 But for all that, ironically, Alex Morgan may be even better known for a photo shoot she did for Sports Illustrated this February. Those photos, with painted-on bikini, are one reason she now has 600,000 Twitter followers.
See our full biography of Alex Morgan »