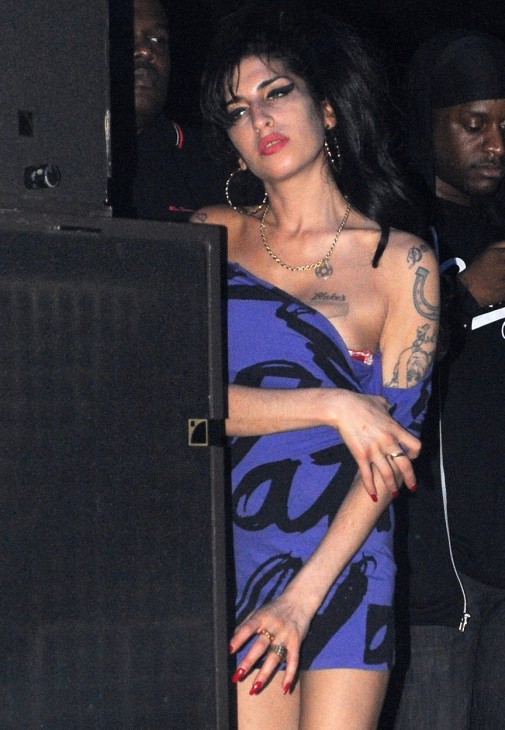 "It sounds like such a wank thing to say," Ms. Winehouse once said, "but I need to get some headaches goin' to write about."
The Big Headache came for Amy Winehouse today. She was found dead at her home in London this afternoon.
Drink and drugs were the probable cause of death, says The Telegraph, quoting the Metropolitan Police:
"They say that they received a call at 3.54pm calling for help for a woman in Camden. Paramedics arrived at the scene, but she was pronounced dead. A spokeswoman for the London Ambulance Service said: 'Sadly the patient had died.'

The death is 'unexplained' but not thought to be suspicious. An overdose of drink and drugs is the suspected cause of death."
Of all the surprising stories of 2011, this is the least surprising. The WaPo says Amy Winehouse had been spinning out of control, even by her famously out-of-control standards:
In June, Ms. Winehouse canceled a tour when she shouted "Hello, Athens!" to an audience of 20,000 in the Serbian capital of Belgrade. She appeared to be so inebriated that backup singers had to sing her songs when she proved incapable. She was ultimately booed off the stage.
It's too bad. As others have pointed out, 27 seems to be the dangerous age for rock stars: Kurt Cobain, Jimi Hendrix, Janis Joplin and Jim Morrison all died at the same age.
See more photos of Amy Winehouse >>
{ Photo: hottwire.net / WENN }