Yes, it's true: the late Andrew Breitbart was the son-in-law of TV game show hero Orson Bean.
Andrew Breitbart, a conservative firebrand, collapsed on a sidewalk near his Westwood home last night:
"He was walking near the house somewhere…. He was taken by paramedics to UCLA and they couldn't revive him," said his father-in-law, actor Orson Bean, who spoke with his daughter, Susannah Bean Breitbart, about what happened.

"We're devastated. I loved him like a son," Bean said. "It looks like a heart attack, but no one knows until" an autopsy is done.
Andrew Breitbart was married to 
Susannah Bean
, the 
daughter
 of Orson Bean and his
second
wife, fashion designer 
Carolyn Maxwell
.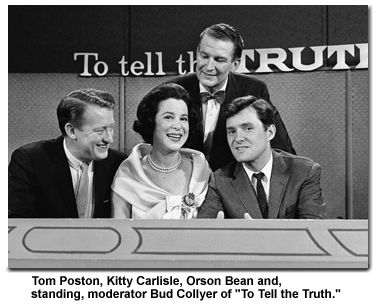 Orson Bean was a lanky and erudite regular on
To Tell the Truth
and other game shows (that's him at lower right above) from the 1950s through the 1970s.  Trivia alert: he also voiced
Bilbo Baggins
in the 1977 Rankin/Bass animated
version
of
The Hobbit
.
Ironically, Orson Bean was blacklisted as a dangerous liberal during the Joseph McCarthy era of the 1950s. Bean says he went to two Communist Party meetings hoping to meet a pretty girl. Not that much has changed:
"Now Andrew, who is this good conservative, recently took me to a meeting of the Young Republicans of UCLA.  I couldn't help but think that they were going to these meetings for the same reason why I went to the communist meetings."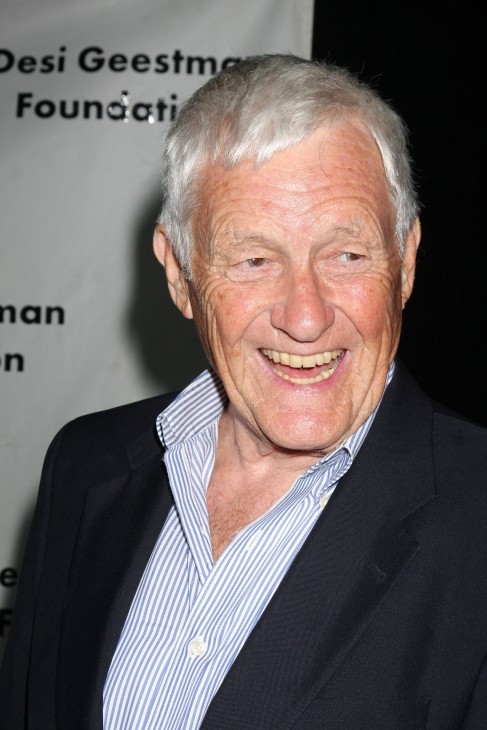 Nikki Nelson / WENN
Andrew Breitbart and his wife were married in 1997 and had
four
children: Samson (age 12), Mia (10), Charlie (6) and William (4).