The Old Granary Burying Ground is one of Boston's more famous Freedom Trail landmarks. Here's what it looks like on a rainy March morning.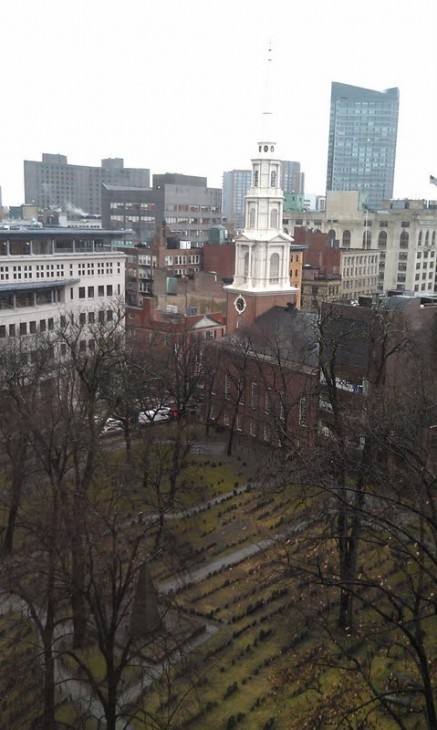 That's the Park Street Church (Congregational) in the background.
If you could peer down more closely, you'd see the grave markers of Revolutionary stars John Hancock, Sam Adams and Crispus Attucks, all of whom are buried here.
The large obelisk at lower left is the resting place of Josiah and Abigail Franklin, parents of brainiac Benjamin Franklin. Old Ben is buried elsewhere: in his adopted city of Philadelphia.
Stay dry, you heroes.
Read more about Crispus Attucks or John Hancock.