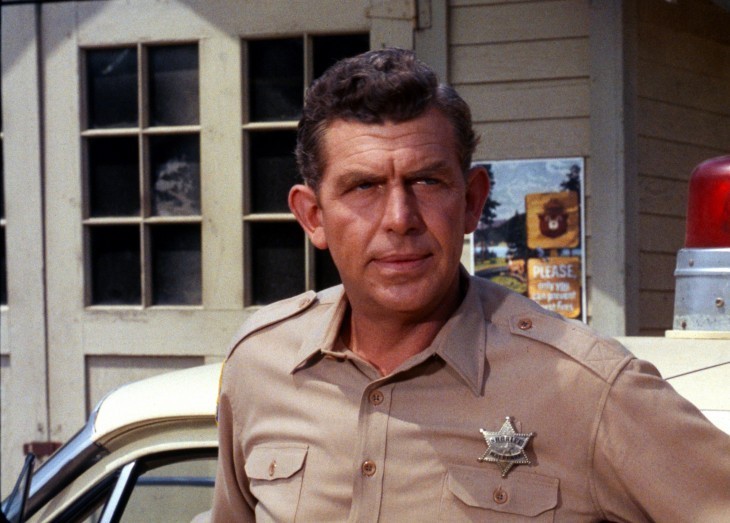 That was fast:
"Mount Airy native

Andy Griffith

, who went from hometown boy to film and television star and, ultimately, international icon, died this morning at his beachfront home in Manteo and, according to a statement from the Dare County Sheriff's Office, has been "laid to rest" on Roanoke Island.

Emergency medical services were called to his Highway 64 home in Roanoke Island shortly after 7 a.m. this morning, and Dare County Sheriff Doug Doughtie said Griffith died at that time in his home. A cause of death has not been released.

By 1 p.m., the sheriff's office said Griffith had already been buried."
They don't mess around in North Carolina. Griffith had been in ill health for some time, which maybe explains why the burial could happen so fast. He was also known to be
quite private
:
He primarily spent his time off at his Manteo home, near "The Lost Colony." Despite his community activities, Griffith valued his privacy. He was friendly and outgoing to a point. He was known to turn down requests for autographs.
The Twiford Funeral Home lists
an obituary
for Andy Griffith and says he was "laid to rest on his beloved farm on Roanoke Island."
Another report
calls it
Andy Griffith's "beloved" Roanoke Island. He's said to have lived there on 70 acres for long stretches
since the mid-1940s
. Manteo has even
claimed to be
the inspiration for Mayberry:
"The Roanoke Island town of Manteo is often compared to Mayberry because it holds a similar small-town character — and characters — and all the charm, hospitality and friendliness that come with that designation. Since this town bears so much resemblance to fictional Mayberry, is it a coincidence that Andy Griffith has lived here off and on since the 1940s? Most likely not, since Griffith himself once said, 'If Mayberry is anywhere, it is Manteo.'"