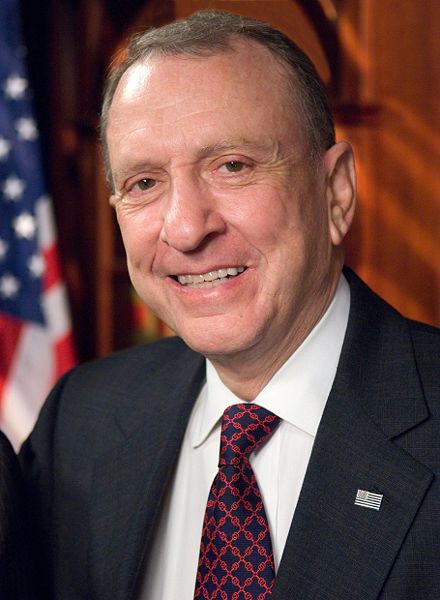 Arlen Specter, the longtime senator from Pennsylvania, has died at age 82.
Complications from non-Hodkins lymphoma was the cause, according to his son Shanin. Arlen Specter had had a full deck of health troubles in the last decade, including a brain tumor, heart bypass surgery, and a few different kinds of cancer.
Arlen Specter was born in Kansas but became a Pennsylvanian after attending college and law school there. Besides his long run in the Senate, he is known for his work as a counselor to the Warren Commission, which investigated the 1963 death of President John F. Kennedy. Specter was a key proponent of the "single-bullet theory": the idea that a single shot from Lee Harvey Oswald wounded both the president and Texas governor John Connally, before another Oswald bullet then killed Kennedy.
For more, see our biography of Arlen Specter »