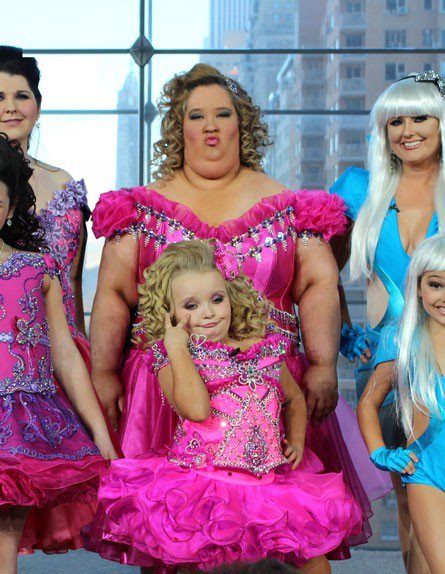 Our Honey Boo Boo biography is now live.
Honey Boo Boo is the nickname of seven-year-old pageant contestant Alana Thompson. She's the star of the reality TV show Here Comes Honey Boo Boo, which follows Thompson, her not un-obese mother June (above), and the rest of their self-described "redneck" family in Georgia.
June enters her daughter in kiddie beauty pageants, and the pair first appeared together on the reality show Toddlers and Tiaras in January. Producers recognized a TV-friendly family when they saw one, and quickly gave them their own show. Here Comes Honey Boo Boo premiered on August 8th, and was a hit right away. Make of that what you will.
Here's one of the show's more famous moments so far: June making "sketti."
See our full biography of Honey Boo Boo »