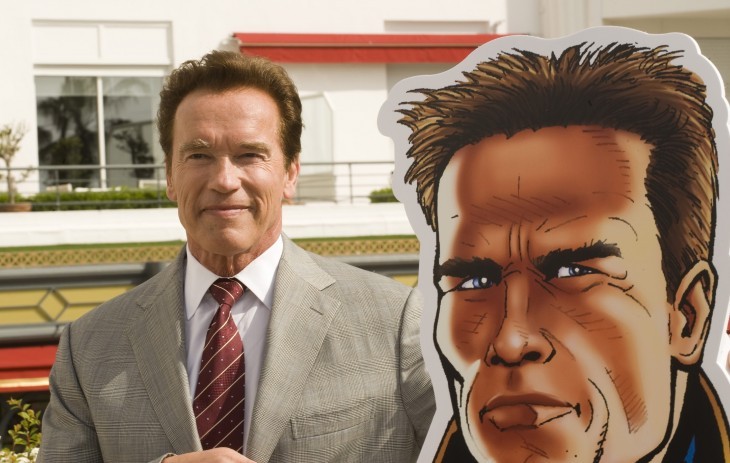 Maybe dull old Gov. Gray Davis looks a little better now.
Arnold Schwarzenegger, who just finished two terms as governor of California, has admitted fathering a child with a member of his family's staff. His wife, Maria Shriver, "moved out of their Brentwood mansion earlier this year after the former governor acknowledged the child was his," reports The Los Angeles Times.
"After leaving the governor's office I told my wife about this event,
which occurred over a decade ago," Schwarzenegger said Monday night in a
statement issued to The Times in response to questions. "I understand
and deserve the feelings of anger and disappointment among my friends
and family."
Here are the details as laid out by The Times:
The child was born "over a decade ago." If the year was 2000, that was the year that Arnold Schwarzenegger starred in the sci-fi film The 6th Day and campaigned for fellow Republican George W. Bush. It would also be about 14 years after his 1986 marriage to Shriver.
Schwarzenegger first ran for governor in 2003, so the child would have been at least two years old by then.
The staff member is unnamed, and her job title is not mentioned. She retired in January after 20 years with the family.
The staff member was married when the child was born. In fact, when questioned by The Times on Monday, she at first claimed that her then-husband was the father of the child.
Schwarzenegger has provided financial support for the child from the start.
Schwarzenegger is starring in a new Marvel comic book titled "Governor Horndog."
Just kidding about that last one. Sort of.
Arnold Schwarzenegger and Maria Shriver have four children together. The oldest, Katherine, was born in 1989.