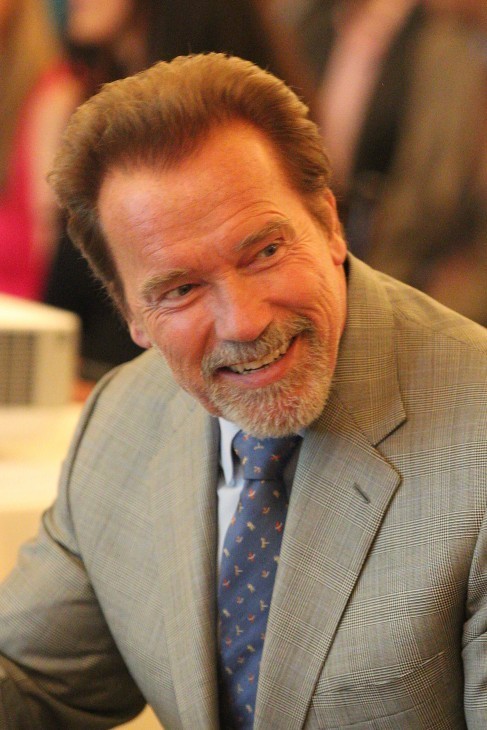 Yes, Arnold Schwarzenegger with a beard. The former governor and once-and-future movie star went with whiskers at a celebration for fitness icon Bob Kennedy (not Robert F. Kennedy) in Santa Monica on Sunday.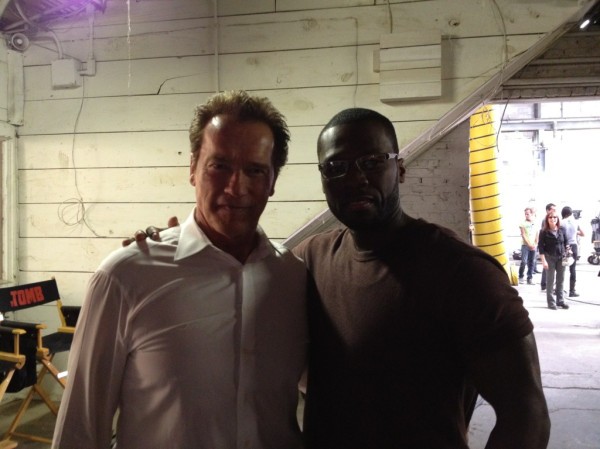 Back on April 16th, Schwarzenegger posted on Twitter this photo with rapper and actor 50 Cent. Arnold is clean-shaven there, so we know that he can at least grow that much beard in two months.
Schwarzenegger and 50 Cent have been filming The Tomb along with rejuvenated action star Sylvester Stallone. What's it about?
"The Tomb follows Ray Breslin (Stallone), the world's foremost authority on structural security. He's analyzed nearly every high security prison. After being framed by persons unknown, all of Breslin's ingenuity and expertise are about to be put to work in the most challenging test he's ever faced: escaping from a high-tech prison facility that's design is based on his own protocols.

Arnold Schwarzenegger plays Emil Rottmayer, a complex inmate with multiple shades of gray. He's the guy who fights to keep the prisoners from losing their humanity in their darkest hour as they struggle together to stay alive."