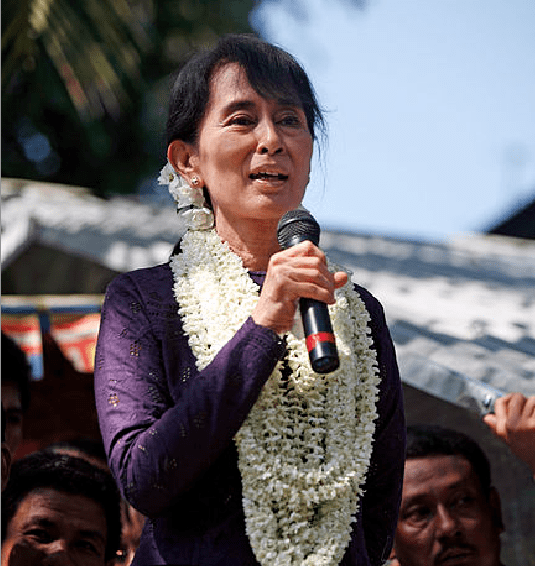 After 20 years of house arrest and harassment by military dictators, could Aung San Suu Kyi be about to become a member of Parliament?
So says the BBC.
"Burma's Nobel laureate Aung San Suu Kyi has won a by-election for parliament, her party says, after a landmark vote which saw 45 seats contested…

The vote is a key test of promised political reforms, though the military-backed ruling party remains dominant."
"Burma's current government is still dominated by military and ex-military figures from the old regime that ruled the country for decades and was accused of widespread rights abuses."
Suu Kyi
refused
to run for office or vote in similar elections in 2010, saying the rules were unfair. But things have changed:
"Since 2010, when a transition to a new generation of leaders began, the government has impressed observers with the pace of change."
It's been over 20 years since Aun San Suu Kyi was given the 1991
Nobel Peace Prize
for "for her non-violent struggle for democracy and human rights." That long struggle looks to be bearing buds and flowers, if not fruit.