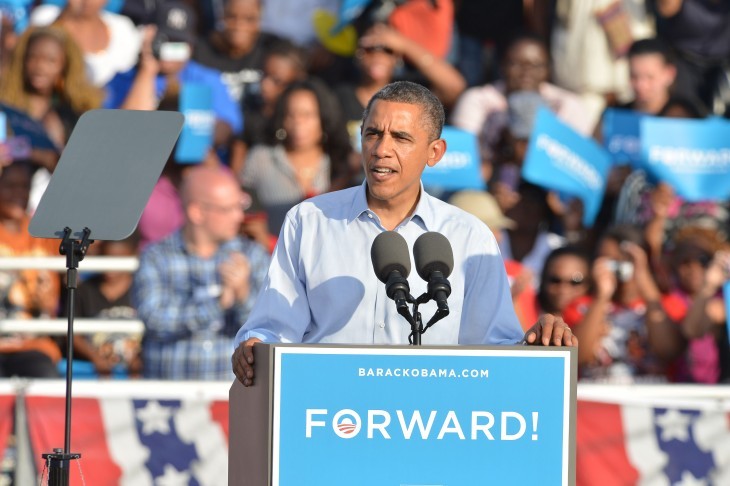 Barack Obama has defeated Mitt Romney, rather soundly, in the 2012 elections. He will be president of the United States for four more years.
Inauguration Day will be January 20, 2013. Since that's a Sunday, the observed holiday will be January 21st — same as the official birthday of Martin Luther King, Jr.
Just sayin'.
Barack Obama will be 55 years old when his second term ends in 2017. Michelle Obama will be a young 53, and daughters Malia and Sasha will be 18 and 15.
See our full biography of President Barack Obama »