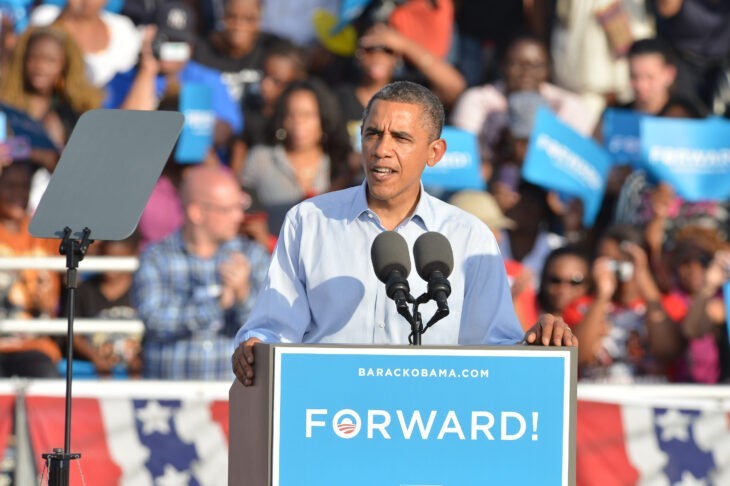 Who you got? The incumbent, Barack Obama?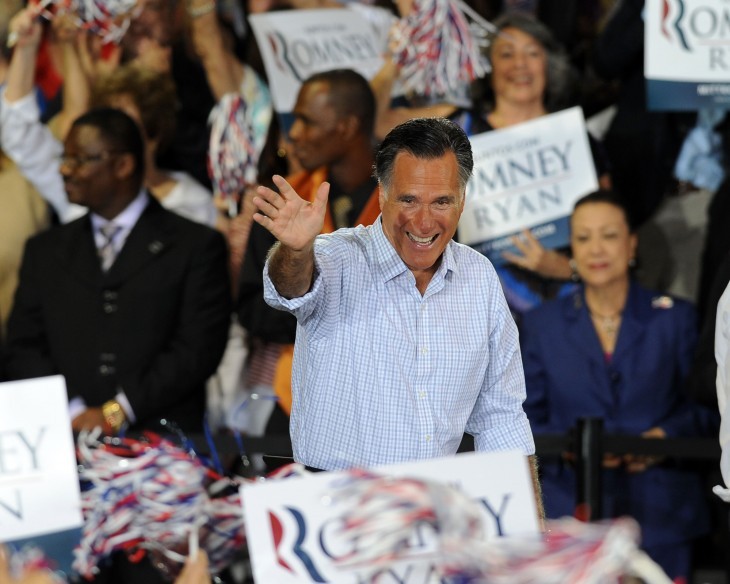 …or the challenger, Mitt Romney?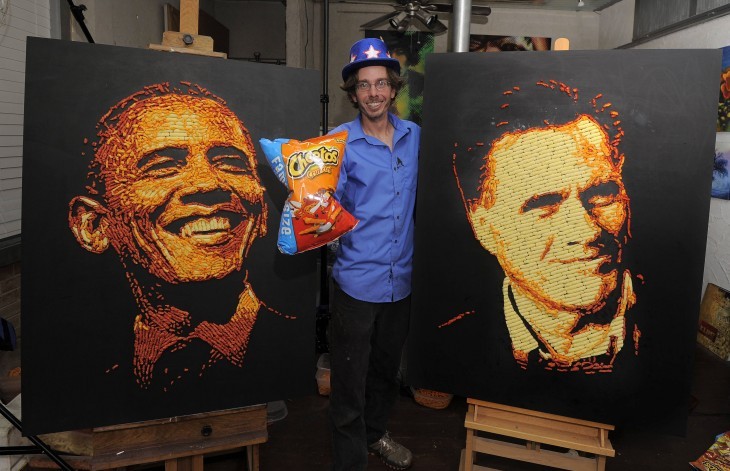 …or Jason Baalman, the artist who did portraits of both candidates in Cheetos? (Baalman, we're told, is "known for using alternative materials like ketchup and barbecue sauce.")
Whoever you like, get out there and vote today.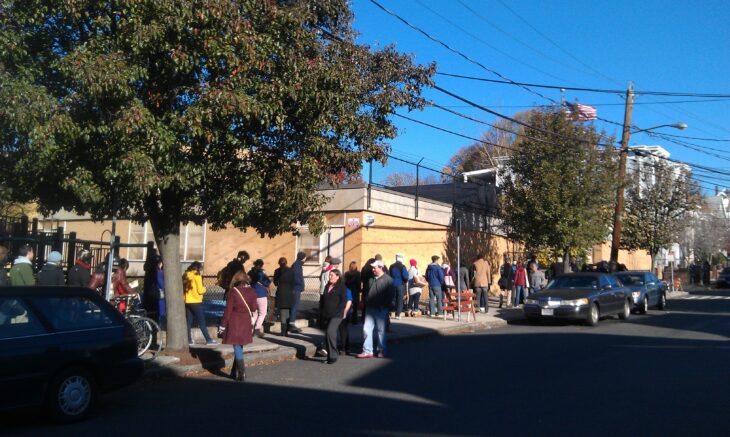 We voted this morning at our local elementary school, arriving at 6:45 to find a line already in progress. I was voter number 16, according to the ballot-scanning machine. The poll workers were friendly (and plentiful) and things seemed well in hand.
Still, when I walked by the school at 9 am (above) I counted 68 people in line outside the school.
When I started voting 30 years ago, the norm was to wait five minutes or so (if that) to vote. When did these huge lines become the norm?
Well, don't let the lines daunt you. Get out there and vote, you devils.
Then take a trip down memory lane with Tim Pawlenty, Herman Cain and other Presidential Candidates of 2012 »