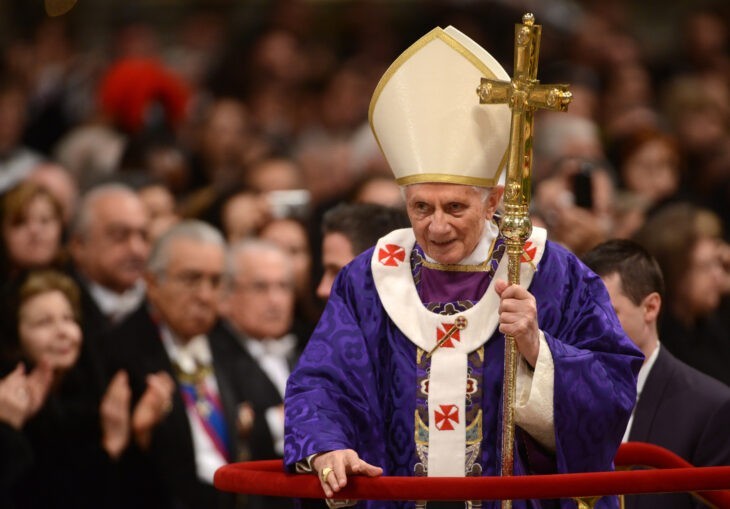 Pope Benedict XVI will remain Benedict XVI after stepping down, with the title of "pope emeritus," said the Vatican today. He will also continue to be called His Holiness.
Not that resignation doesn't come with a price:
Benedict XVI will give up wearing his specially-made red leather loafers, instead wearing brown shoes hand made for him by a Mexican craftsman during a brief visit to Mexico last year, Vatican spokesman Federico Lombardi said on Tuesday.
Ouch! Those red loafers were a sweet ride.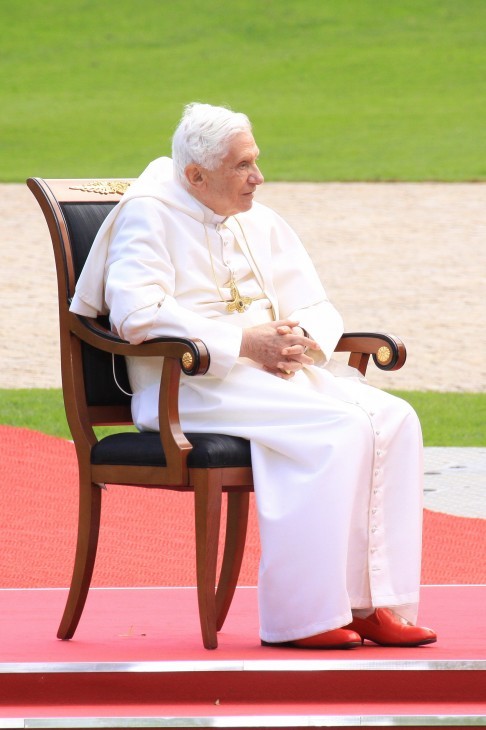 They weren't made by Prada (as rumor had it) but they were hand-crafted by Milanese cobbler Adriano Stefanelli. The red is said to symbolize the blood of Christian martyrs.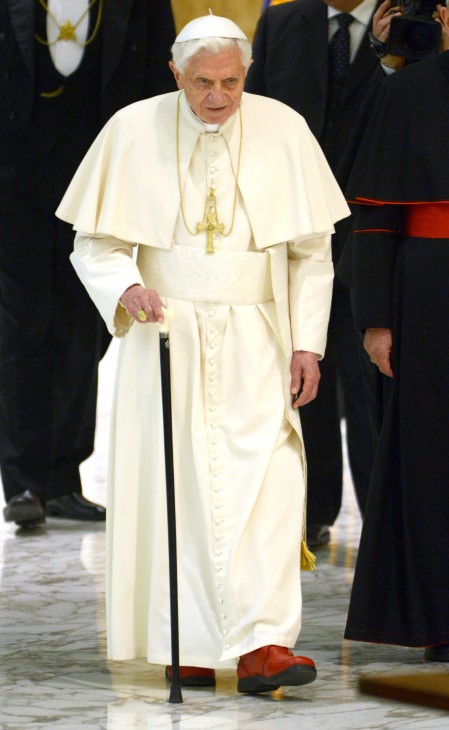 In recent appearances, Benedict XVI has gone to more of a pair of thick-soled mall-walkers.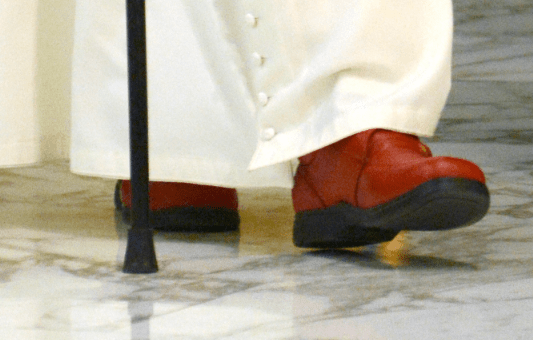 The indignities of age. Still nice, just not stylin'.
Benedict XVI will also lose two other key accessories: his Fisherman's Ring and papal seal. Both will be destroyed by the Vatican.
See our full Benedict XVI biography »