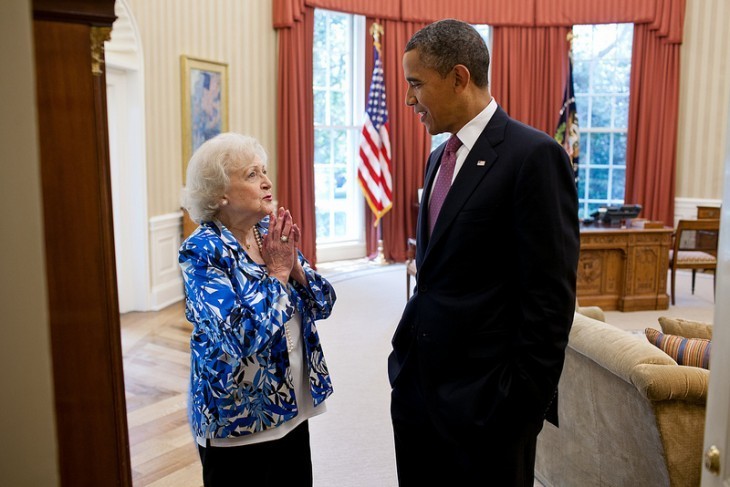 Betty White and President Barack Obama had a chat at the White House yesterday.
White was in town to speak at the Smithsonian, and she visited the White House just for laughs, it seems. She probably had no appointment — just stopped by the front gate, said "I'm Betty White," and was ushered in.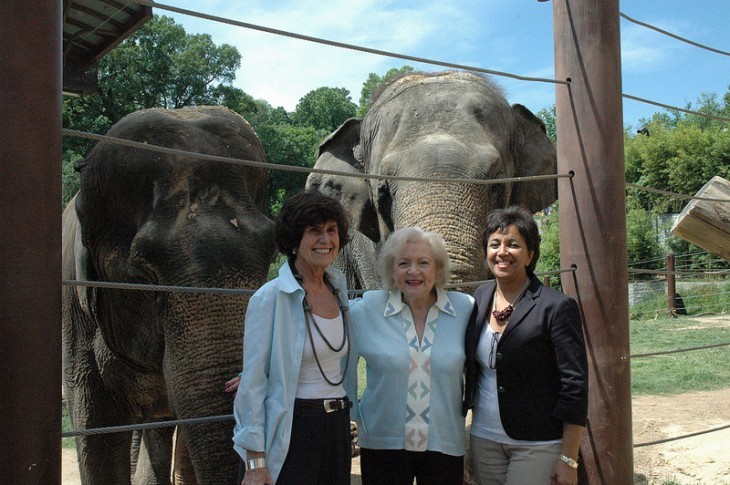 The Smithsonian loves Betty White. Just last month she was at the National Zoo, schmoozing with the elephants and petting a panda. The zoo published this photo with an accidentally funny caption:
Actress and Author Betty White Visits the Smithsonian's National Zoo. In this photo: Betty White and Ambika and Shanthi, two of the Zoo's Asian elephants.
The only human who matters is Betty White. She is 90 years old and no one can stop her.
See more photos of Betty White »