This career has been a miracle – it let me turn every anxiety into art, be paid for it and connect in such a deep way with millions of other women.
Cartoonist Cathy Guisewite says it all about her comic strip, Cathy, which will end on October 3rd.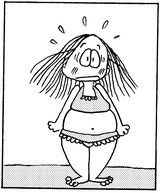 In an this exit interview with her syndicate, Guisewite offers plenty of juicy quotes, including "My career is the triumph of the pushy mother" and "the more humiliating the admission, the more autobiographical it was." She also describes the genesis of her strip:
In 1976, at the height of the Women's Movement, I was feeling the full confusion of succeeding at the "new" dream of having a fabulous career in advertising, but failing at the "old" dream of having a relationship. I [sent] little stick-figure sum-ups of my frustrations home with letters to my parents.

…I thought I was the only woman in the world who came home from a day in her brilliant career and ate a pint of ice cream because Mr. Wrong didn't call.
Guisewite also has a shout-out for Charles Schulz:
I never would have created Cathy if I hadn't grown up reading Peanuts. It never would have occurred to me to work out my anxieties and insecurities in four little illustrated boxes. Charles Schulz not only opened the door for my whole career, but saved me thousands and thousands of dollars in therapy.
(As an aside: Guisewite had a brief but very interesting moment in the 2007 biography Schulz and Peanuts, talking about a time when she and Schulz looked at the Sunday funny pages together. Guisewite said Schulz looked at the paper every morning to see who would "win" the funny pages that day — which cartoonist had the standout cartoon. He always wanted to be the one, of course.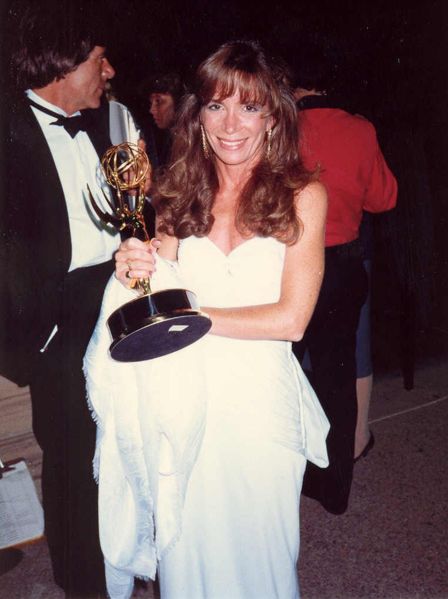 The biographer, David Michaelis, paints that as a kind of negative — saying more or less, "Isn't it sad that this grand old man of comics was still obsessed with winning?" But I think that Schulz's approach is probably how *most* cartoonists, Guisewite included, would look at it.
How could you not, when your strip is lined up with 25 others on a page? Any real creative work is a blend of personal interest and a lively sense of competition with others, past and present.)
As for the end of the strip, I won't say "Aack!" Cathy has never been a favorite of mine. But I give Guisewite credit for spilling her own emotions with gusto, and for trying to at least crank out a solid joke-with-a-punchline every day — a skill today's cartoonists seem to care less about.
And my opinion of Guisewite changed when I saw her speak at BookExpo in 1996. She did a funny kind of seminar, doodling Cathy characters on an overhead projector while she talked, possibly as a way of calming her nerves. I expected a frumpy woman in sweatpants, a la her title character, but Guisewite was skinny, sharply dressed in a black pantsuit, good-looking and charismatic. I would even say she was "hot." (That's her, above right, at the Emmy Awards in 1987.)
Which, I guess, is proof that her strip really was a tribute to the insensible insecurities shared by nearly everyone.
(Cathy image: UClick. Photo credit: Alan Light / Wikimedia Commons)