At this week's Coeur d'Alene Art Auction in Reno, Nevada, a "war shirt" that once belonged to Chief Joseph was one of the top-dollar items.
Chief Joseph, also known as Hinmaton-Yalatkit, was chief of the Nez Perce tribe. He was captured by the U.S. Army in 1877, after leading his people from Oregon to within 30 miles of the Canadian border in an effort to escape orders to relocate to a reservation.
He was imprisoned for the next several years. While in jail at Fort Leavenworth, Kansas, Chief Joseph had his portrait painted by Cyrenius Hall. In the portrait he's wearing the poncho-like, beaded war shirt. The portrait belongs to the Smithsonian Institution's National Portrait Gallery.
The shirt surfaced sometime in the 1990s and is now one of the most valuable Native American artifacts in the world. It sold at auction in Reno for $877,500.
For that amount of money, a person could buy 1% of an Edvard Munch painting. For that amount of money, a person could also buy 14.6 million Chief Joseph postage stamps and still have enough change left over for a used car.
The war shirt wasn't even the top draw at the Coeur d'Alene Art Auction. The Howard Terpning painting "Scout's Report" brought $994,500, and the Frank Tenny Johnson Painting "Cowboys Roping the Bear" brought $965,250.
Here's Chief Joseph's war shirt: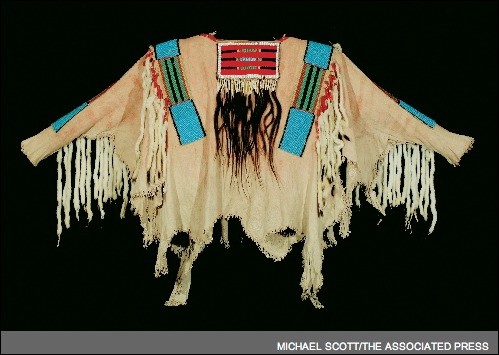 Here's Howard Terpning's painting: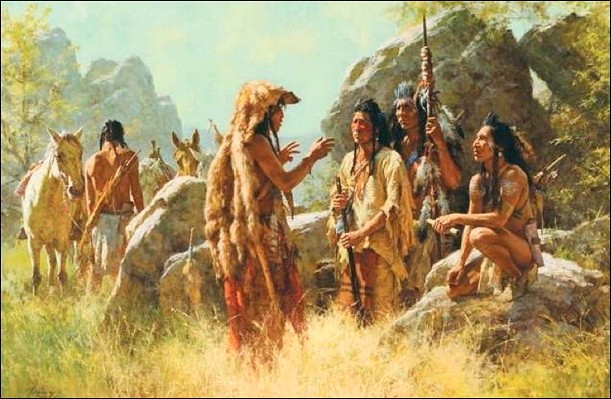 And here's Frank Tenny Johnson's painting: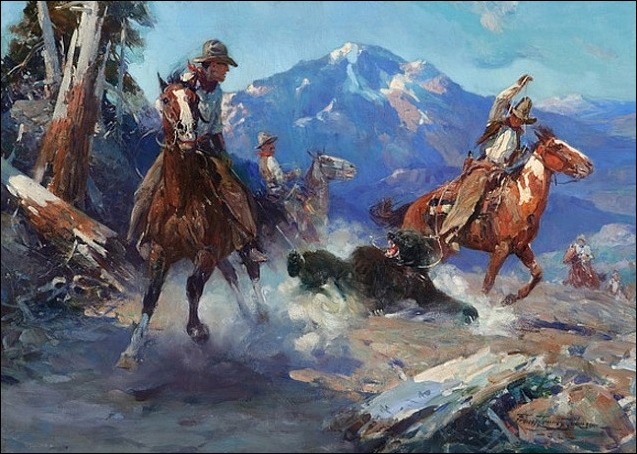 *