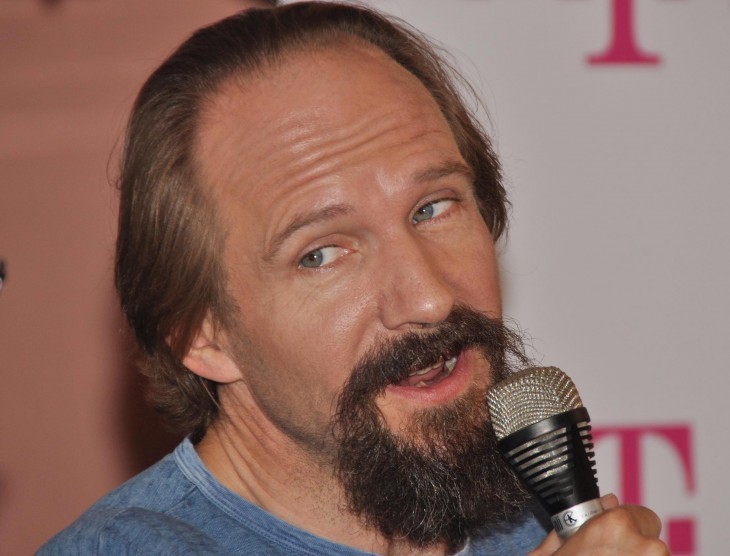 Ralph Fiennes has a crazy new friend: a scraggly Van Dyke-style beard.
He's in Croatia for a film festival screening of his directorial debut, Coriolanus, based on the William Shakespeare play. Perhaps the beard is making up for how he looks as the title character in the movie itself: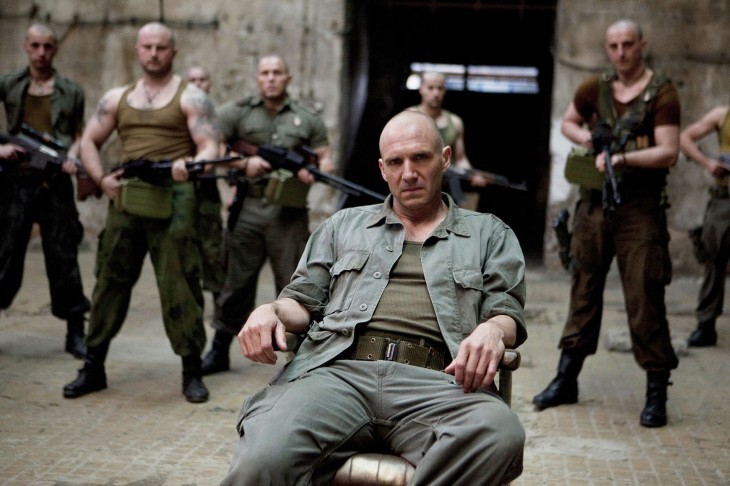 That shot is reminiscent of
Marlon Brando
as Colonel Kurtz in
Apocalypse Now
. Or for that matter, of Harry, the nasty mob boss Fiennes played in the underrated 2008 thriller
In Bruges
.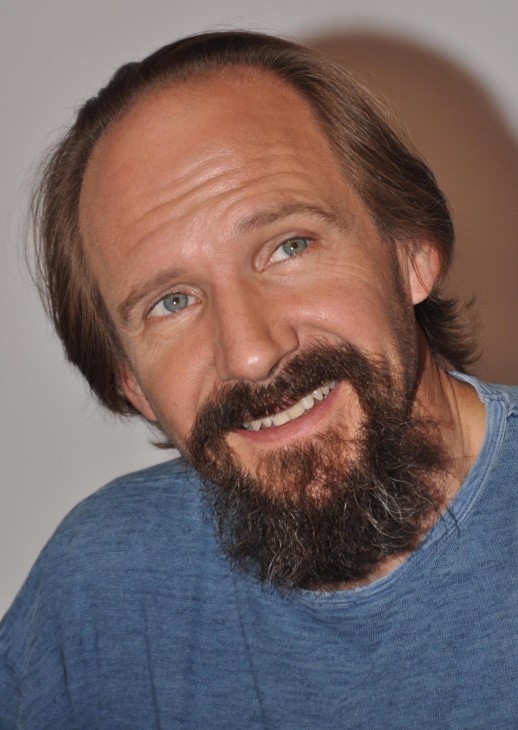 But with the beard, he's just a big cuddly hippie teddy bear.