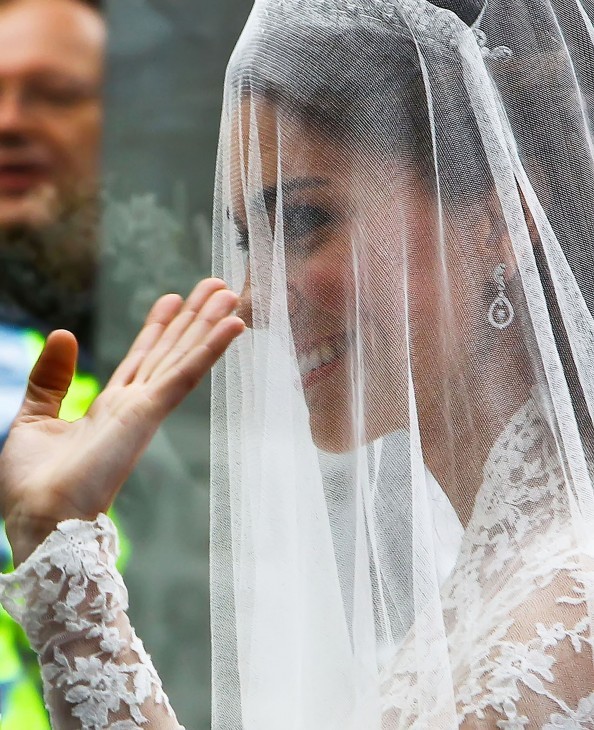 There's been some confusion about whether Kate Middleton prefers to be called Kate or Catherine.
Here's what the Royal Family's official site had to say before her wedding to Prince William:
Should I use Kate or Catherine?

Miss Middleton uses both names equally, and she has never expressed a preference for either Catherine or Kate since her engagement to Prince William. Catherine is the name that Miss Middleton grew up with in her family, and Kate is the name that she tends to use in a work context.

Which settles that. But honestly, you commoner, you shouldn't be calling her either one. The Queen today bestowed the title of Duke of Cambridge on Prince William, and Catherine's official title is now Her Royal Highness the Duchess of Cambridge.