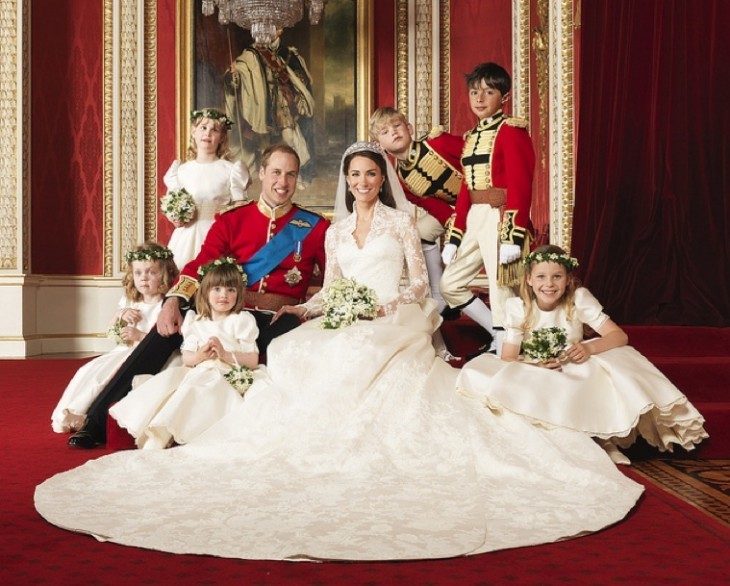 Kate Middleton
and
Prince William
were, in fact, married today at Westminster Abbey. (Sorry if you had her at
100-1 to jilt him
at the altar.) Her she is, with her father, on her way to Westminster Abbey this morning.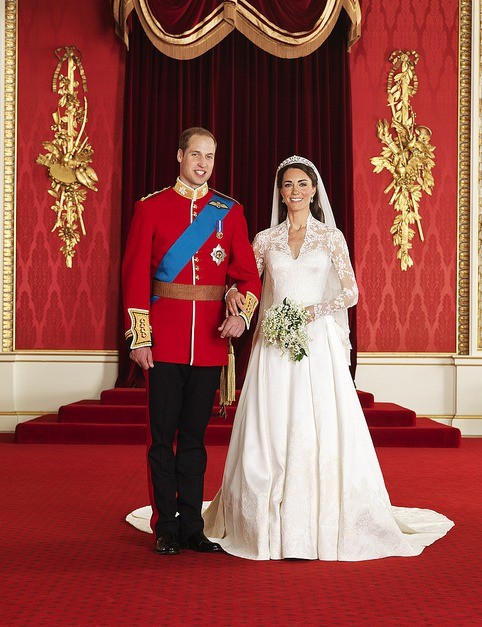 Outside the Abbey in full flowing wedding gown…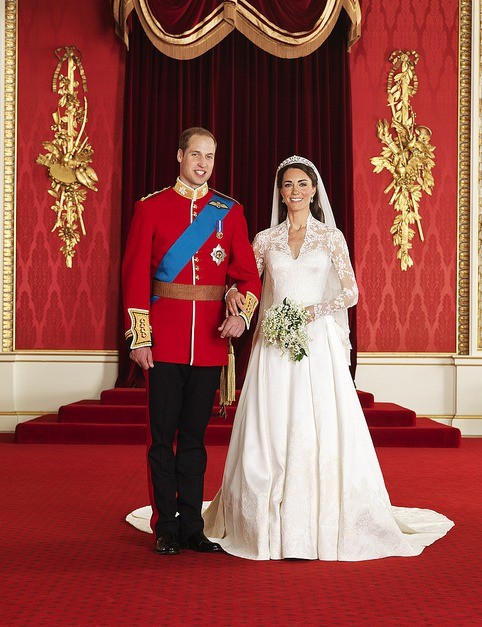 …and then entering the Abbey. The wedding dress was designed by Sarah Burton of the Alexander McQueen fashion house:
"The dress featured a strapless, Victorian style corset, underneath a high-necked, sculpted bodice in hand-made lace which contoured the waist and hips. The long, medieval-style sleeves and ultra-long train on the softly pleated ivory and white satin gazar skirt, which was held by her maid of honour, her sister Philippa, enhanced Ms Middleton's regal
bearing as she made her way, on the arm of her father, to the Abbey's Great West Door."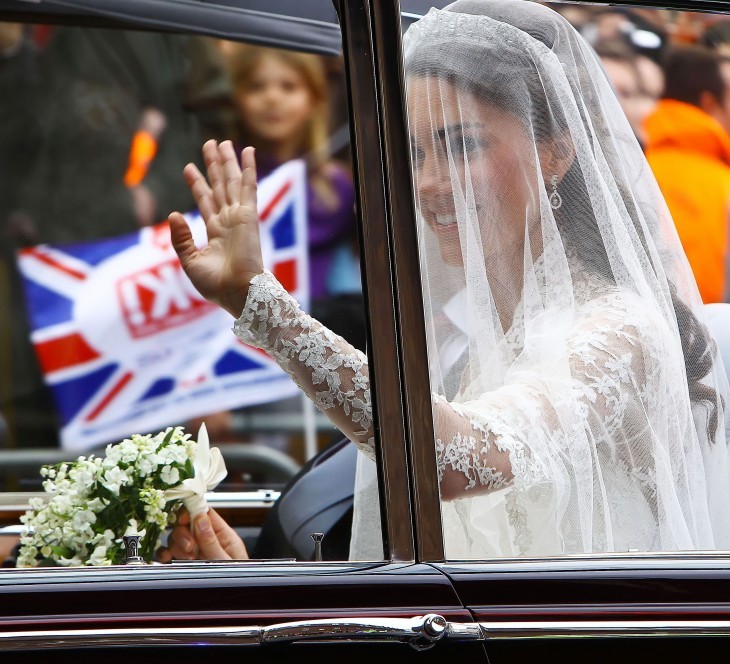 At the altar, as seen from the back of Westminster Abbey…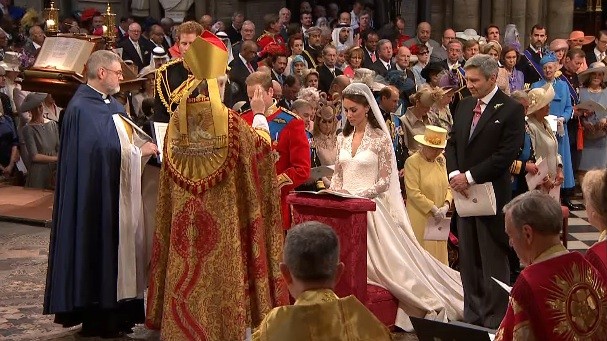 …and being blessed by the Archibishop of Canterbury. William and Kate are now the Duke and Duchess of Cambridge, thanks to new titles bestowed by Queen Elizabeth before the wedding. (You can spot the Queen behind them here, in fact, in yellow outfit and hat.)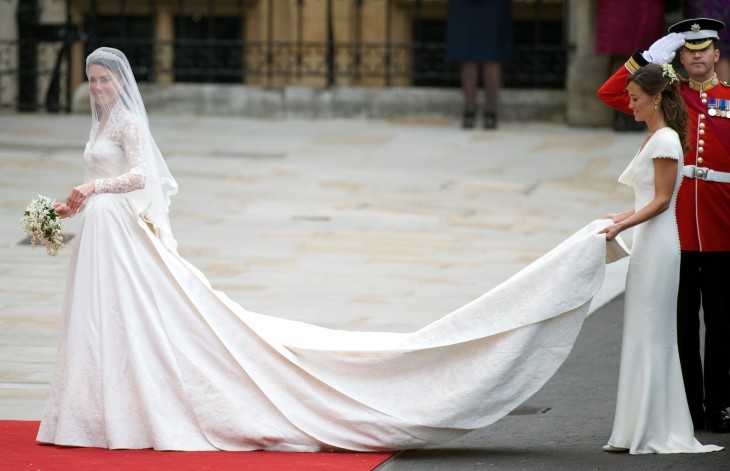 After the wedding, on their way back to Buckingham Palace. The carriage is the 1902 State Landau — the same one that carried William's parents, Prince Charles and Princess Diana, after their wedding in 1981.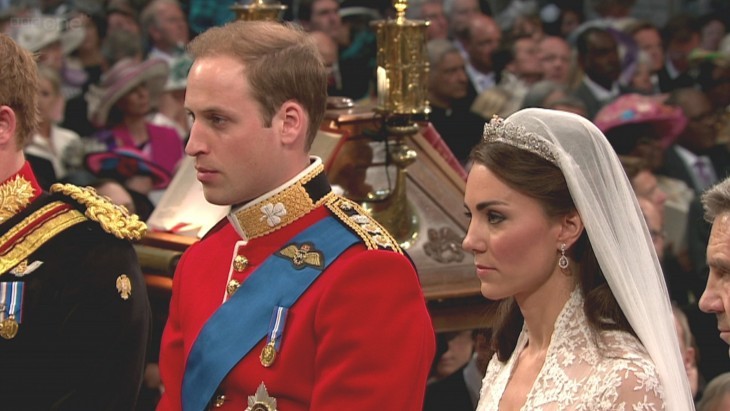 Bonus points for that little girl at lower left, whoever she is. Classic!
[Update: The frowning flower girl is Grace Van Cutsem, the 3-year-old daughter of Lady Rose Astor and Hugh Van Cutsem. She's a goddaughter to Prince William.]
See more photos of Kate Middleton the Duchess of Cambridge >>
{ Photos: WENN }