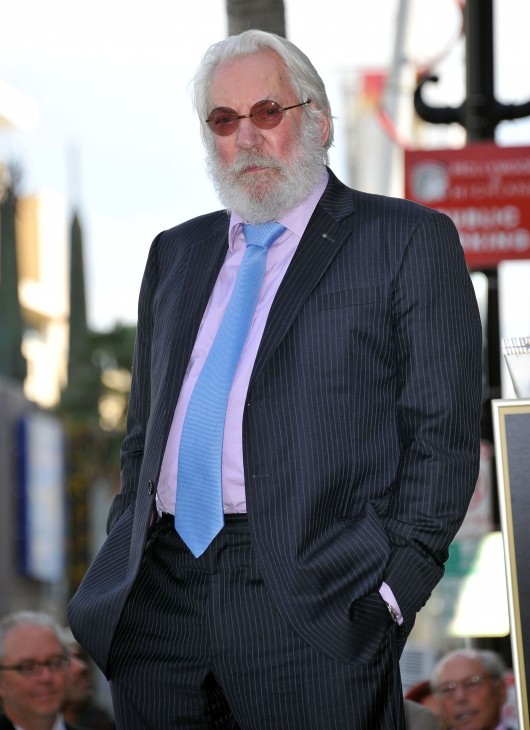 Donald Sutherland
poses on Hollywood Boulevard after receiving his star on the Walk of Fame.
Not many can pull off the pinstriped-suit-with-Santa-Claus-beard look.
Sutherland's new star is right next to the star for his son Kiefer Sutherland. Somehow Kiefer got a star first, in 2008, possibly as a publicity stunt for the show 24.
Kiefer couldn't make it yesterday, but sent a message saying "how proud I am to have you as my father and how even more proud I am to be your son."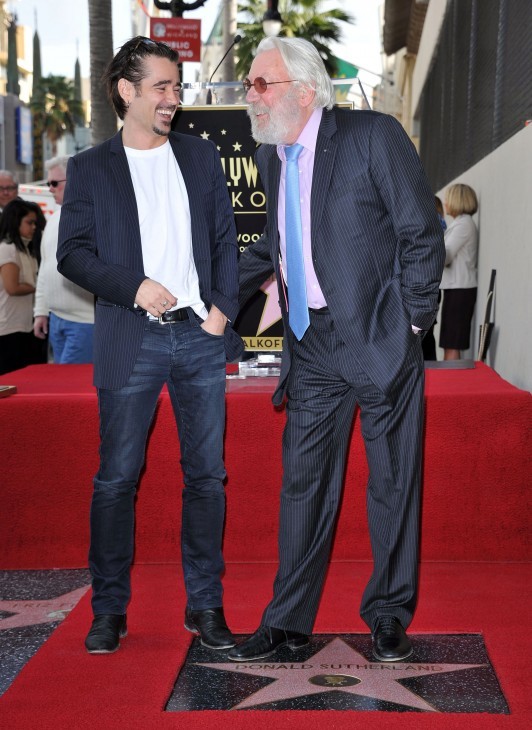 Standing in for Kiefer was Colin Farrell, the "Hollywood bad boy" and Donald Sutherland's co-star in the upcoming movie Horrible Bosses. Plus the rest of the Sutherland family: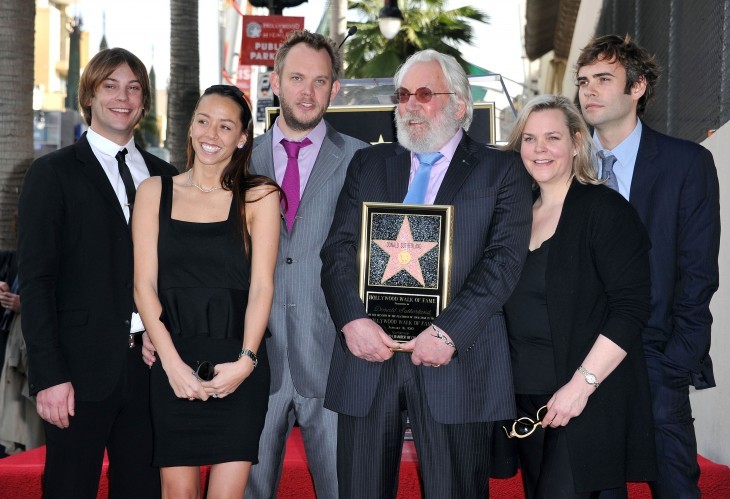 The stars always seem to feel that these Walk of Fame ceremonies are a bit cheesy — and they're right. Star-giving is typically timed as a publicity stunt for a particular TV show or film (like Horrible Bosses with Colin Farrell, say).
But that's Hollywood, after all. And if anyone deserves a pat on the back for a career full of interesting movies, it's D. Sutherland.
In the end, he got a memento to take home, too:
Now see a photo of Donald Sutherland with Jane Fonda in Klute >>

(Photos: WENN.com/FayesVision)