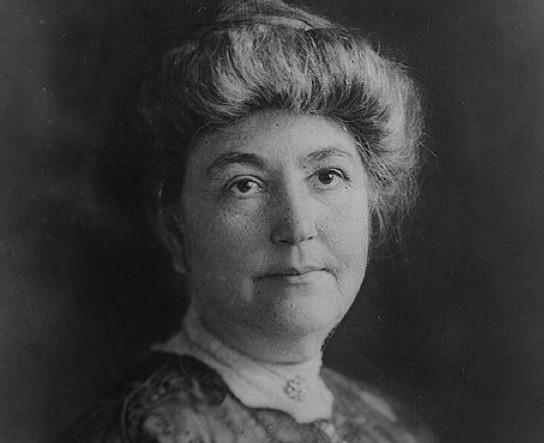 Ellen Axson Wilson, the first wife of President Woodrow Wilson, has become Who2's 3700th biography. Mr. Hehn finished and posted her profile just last night.
Ellen Axson Wilson has a not-so-cheery place in presidential history: she was the third First Lady to die in the White House. She and Woodrow Wilson had been married 27 years when he took office in 1913, and she died of kidney disease 17 months later. The happier news is that during those 17 months, President and Mrs. Wilson were able to host White House weddings for two of their three daughters.
Here they are with one of those daughters, Eleanor, on summer vacation around 1913: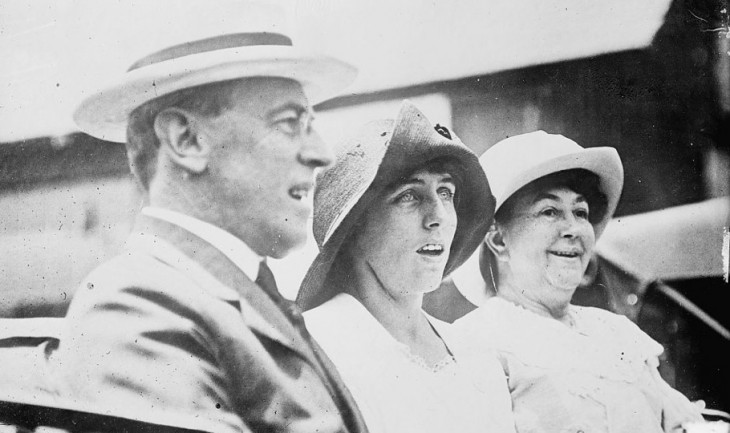 Letitia Christian Tyler (died 1842) and Caroline Harrison (died 1892) were the First Ladies who pre-deceased Ellen Axson Wilson in the executive mansion. So far, Ellen Wilson is also the last First Lady to die in the White House. Another three years and the White House butler can install one of those workplace safety signs: "100 years without a First Lady incident."
Ellen Wilson is often overshadowed by President Wilson's second wife, Edith Bolling Galt Wilson. The president met Edith Galt while he was still in mourning for Ellen; Galt was 15 years younger than Woodrow, and their courtship created something of a scandal.
Axson was Ellen Wilson's maiden name, by the way; she wasn't previously married. Here's one more shot of her with Woodrow Wilson, from a few years before she became First Lady: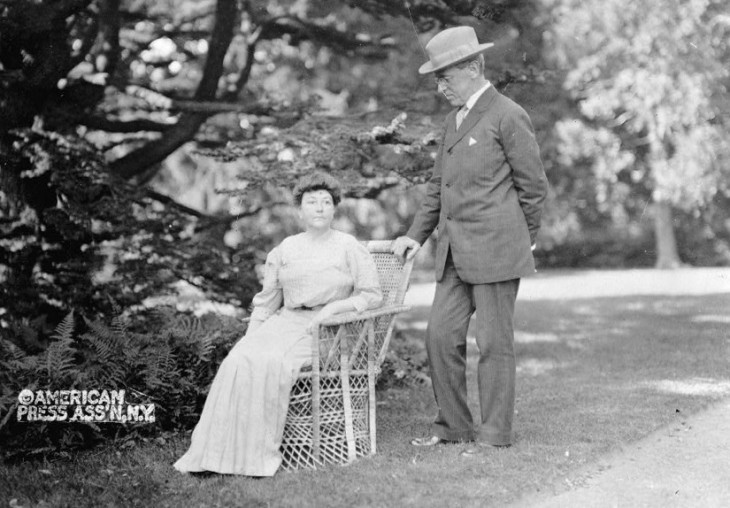 Read our biography of Edith Axson Wilson >>
{ Photos: U.S. Library of Congress, Prints and Photographs Division }