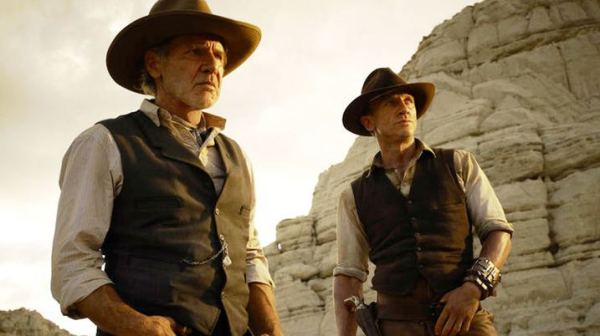 "The trick of this thing and the beauty of this thing is that it's a cowboy movie first and then stuff happens. Even after stuff happens it doesn't change — it hasn't suddenly changed into another kind of movie. It's still a cowboy movie."
Harrison Ford sits down with The LA Times to talk about his upcoming film, Cowboys & Aliens.
Daniel Craig stars (above right) and Jon Favreau directs. Now, here's a summer movie I'm really looking forward to.  And it looks as if Harrison Ford may have taken one of those juicy post-leading-man character roles we've been yearning to see him in.
Also see photos from Harrison Ford's most famous roles >>