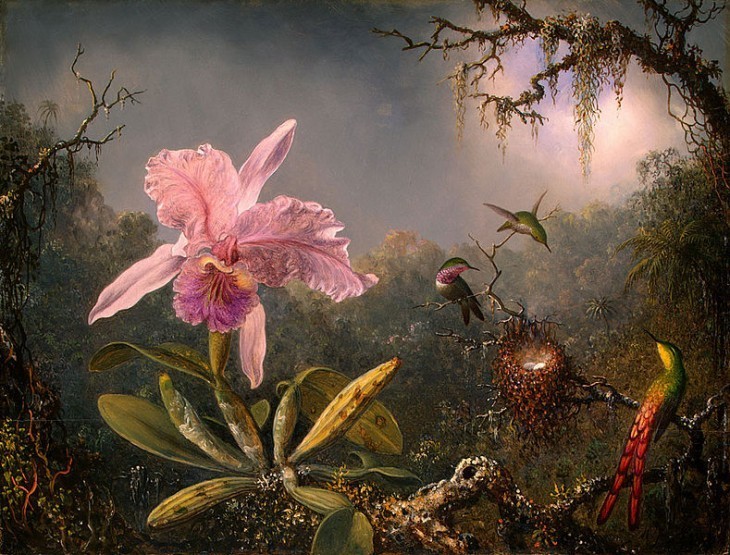 Art forger Ken Perenyi is convinced that the artists he stole from would salute him:
Today Mr. Perenyi sees himself as a spiritual heir to the artists he copies. "These men were businessmen," he said; they made multiple variations of a painting and employed other artists in their studio to replicate their work.

"I'm convinced that if these artists were alive today, they would thank me," he said. "I'm somebody that understands and appreciates their work."
No doubt.
Protected by the statute of limitations, Perenyi proudly admits to his criminal career in a
new book
. He also explains why he specialized in second-tier artists like
Martin Johnson Heade
(whose real work is seen above):
"I wouldn't want to fake a George Stubbs, as paintings… like that are usually… accounted for. However, you take an artist like John F. Herring or Thomas Buttersworth and there could always be another one… in somebody's attic."