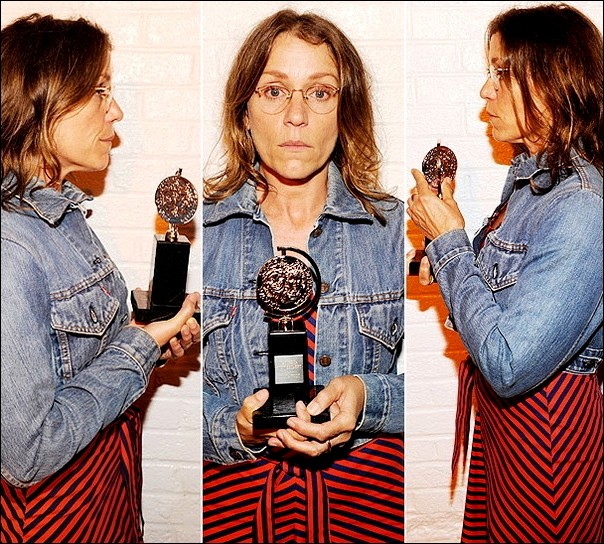 Actress Frances McDormand has won a Tony, and you can read about it here.
She won the award for her performance in the play Good People, which, judging from this review, sounds like Ben Affleck-meets-The Fighter territory — more of those crusty characters from the crappy parts of Boston.
But good for her! She's great. In honor of her new award, here's a video clip:
And here's a bonus video clip for Fargo fans.