See some public service announcements from the Geena Davis Institute on Gender and Media. She won an Oscar, you know.
Yes, Geena Davis won an Oscar, for her supporting role in the 1988 film The Accidental Tourist. You can see her accepting the Oscar here (if you can stomach the introduction by Melanie Griffith and her then-husband Don Johnson):
These days Davis is probably best known for the movies Beetlejuice (1988), Thelma & Louise (1991) and A League of Their Own (1992). She also made some money from the Stuart Little movies (1999 and 2002), had a TV show where she played the president (Commander in Chief) and became a top archer who nearly qualified for the 2000 Olympics.
She also started the Geena Davis Institute on Gender and Media in 2004. Davis has said that she got the idea from watching television kids' shows with her young daughter. She realized how few girls and women are represented, and how often they are represented by traditional sex roles.
The GDIGM does research and educates and advocates. Here are some examples of their PSA videos:
You can also listen to Geena Davis talking about her organization in this radio interview from today, from Boston public radio.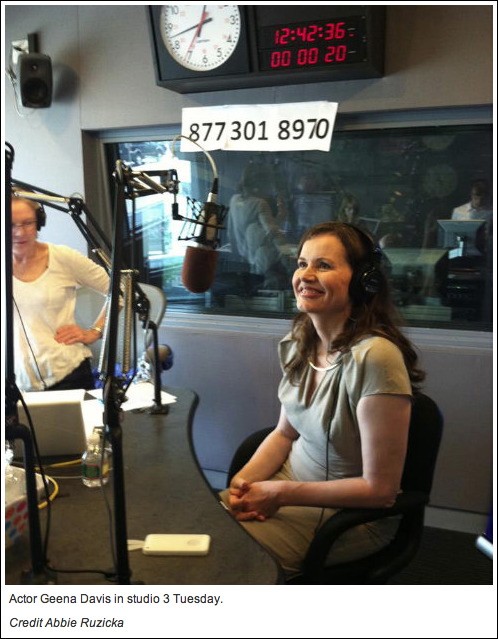 And, finally, here is an example of what my own kids grew up with, when it came to girls-in-the-media: