George Clooney and his girlfriend Elisabetta Canalis pose for photos before the Giorgio Armani show at Milan Fashion Week (that is, Milano Moda Uomo) yesterday: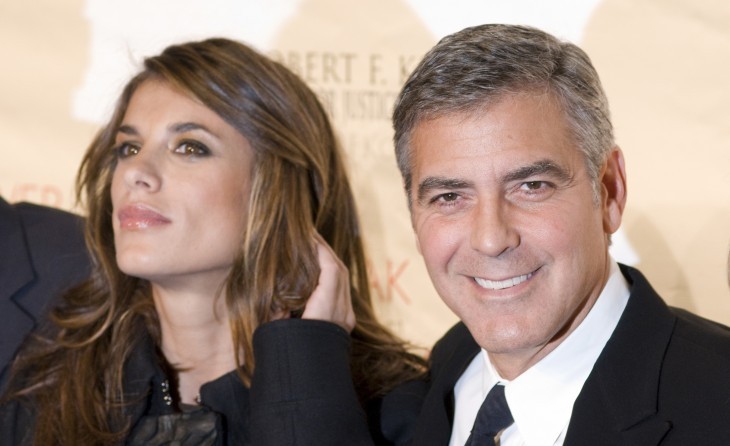 I thought George Clooney was supposed to have beefed up for his role in The American? Or is he pulling a 50 Cent for his next film? (The IMDB says that film is The Descendants, set in Hawaii, with Clooney playing "an indifferent husband and father of two girls forced to re-examine his past." Directed by Alexander "Sideways" Payne!)
Well, no matter. The photo looks great, and his trouser crease is just about perfect. And judging from reactions, the famous Clooney wit is still intact: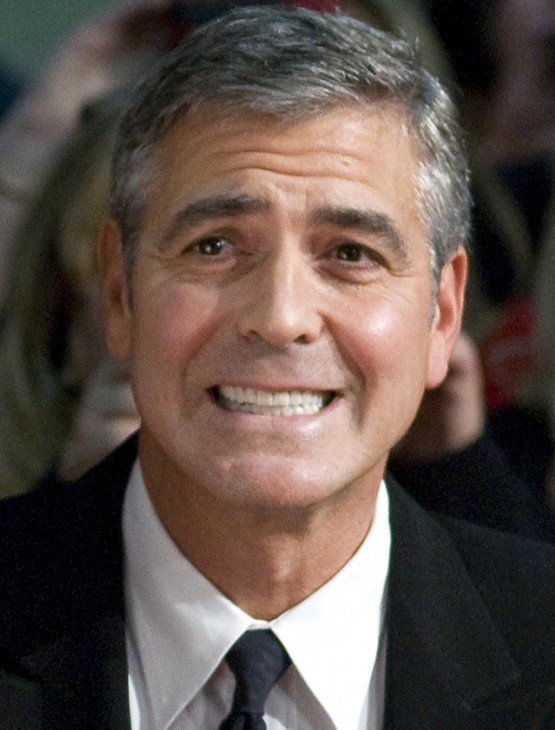 Just don't stop making movies, Mr. Clooney.
Now see still more photos of George Clooney and Elisabetta Canalis looking snappy >>