It would have been Georgia O'Keeffe's birthday today. She was born 124 years ago in Sun Prairie, Wisconsin. In her honor I've drawn a cartoon — with a little of the southwestern flavor that made her famous.
But first, read our brief biography of Georgia O'Keeffe.
And if you have the time, visit the Georgia O'Keeffe Museum, where they have nearly a thousand of her drawings and paintings. Like this one, Series I White and Blue Flower Shapes: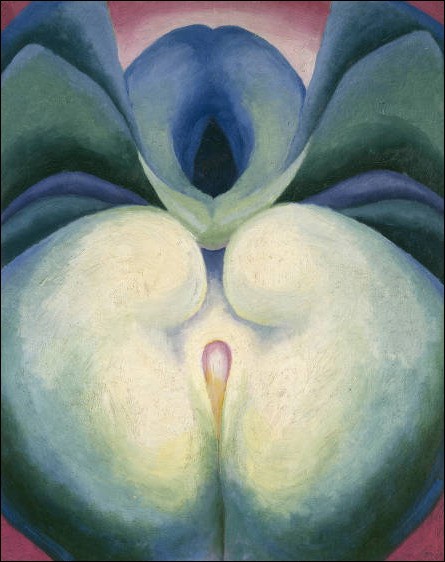 The National Gallery of Art also has a page where you can get a quick view of some of O'Keeffe's paintings, and this page from the Whitney Museum's exhibit a couple of years ago has some great pieces.
So go celebrate Georgia O'Keeffe's 124th birthday. And here's the cartoon: