As the American Idol winner turns 35, I found myself wondering, "what the heck is Ruben Studdard up to these days?"
Ruben Studdard, you may recall, beat out Clay Aiken to become the winner of American Idol, back in its second season. That was ten years ago.
After the win, Studdard released a hit album, Soulful. He's since released a gospel album (I Need an Angel), and two more R&B albums (The Return and Letters From Birmingham).
He also played Fats Waller in a stage revival of Ain't Misbehavin'.
He still tours as a singer, of course, and this fall he's back on television, in another reality series, The Biggest Loser.
The Biggest Loser is in its fifteenth season, I learned. I am stunned. I've never seen the show, and I had no idea it has been on the air for so long. I wonder how many total pounds have been shed in all those years. I wonder if Oprah has saved them in an underground vault somewhere.
Studdard told the Today show why he was joining the cast of The Biggest Loser: " Because I'm fat as hell." He says he weighs 462 pounds — the equivalent of a dozen Miley Cyruses.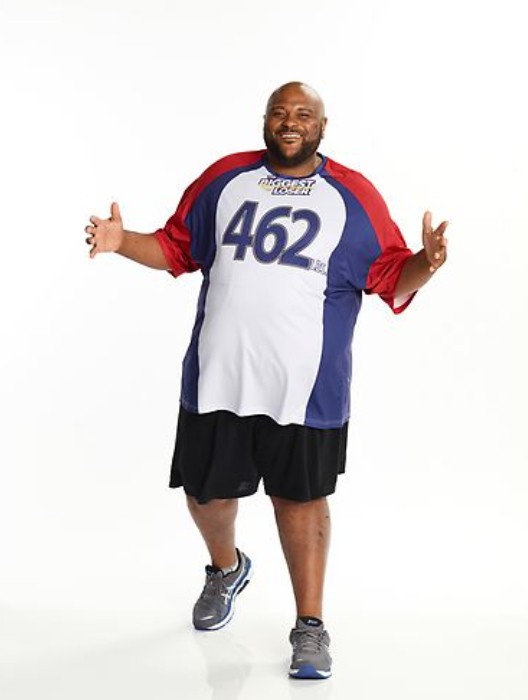 Good luck, Ruben, and happy birthday!
Read more about him in the Who2 biography of Ruben Studdard.
See the official NBC site for The Biggest Loser here.
And for career updates, try Ruben Studdard's Twitter feed.