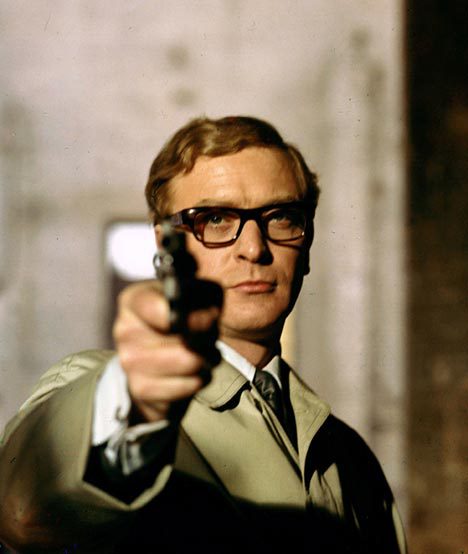 Esteemed actor Michael Caine is 78 years old today.  He was born in 1933 — the same year as Seabiscuit and King Kong.
Fans of Caine's three spy films as Harry Palmer, the "clever Cockney," will enjoy this great old fan site, complete with deleted scenes of Caine and a lot of attractive women.
Two years ago Caine shot down the idea of returning for a fresh Harry Palmer film: "I'm too decrepit to play [Harry Palmer]… I could play an old villain. I might sit there with a Siamese cat or something."
Nonsense, Mr. Caine! You've got another two decades of films in you. (And you're much fresher than King Kong.) Keep up the great work.
See our full biography of Michael Caine »