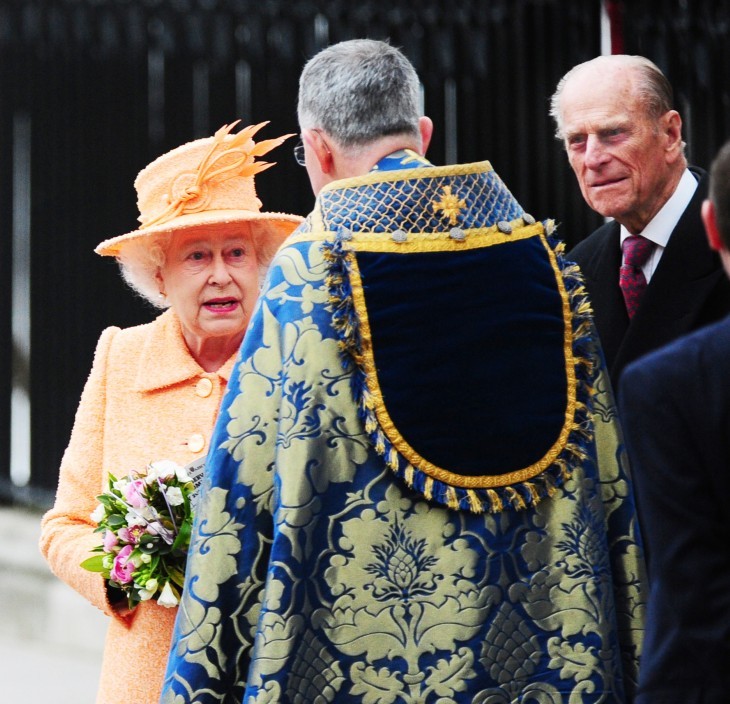 Prince Philip — the Duke of Edinburgh to you — turns 90 in a few months.
Let's just take a moment to say that he's looking pretty good for 89-going-on-90. That's him top right earlier today, greeting the padre after a Commonwealth Observance Service at Westminster Abbey.
A few other choice shots from the last six months: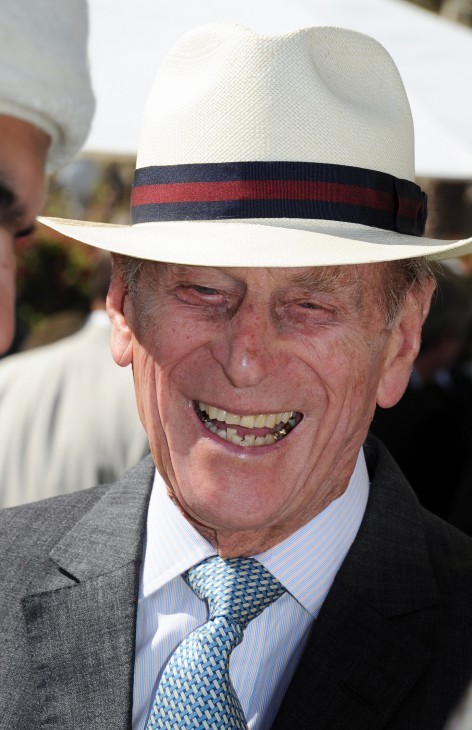 The Duke of Edinburgh in a Muscat-appropriate chapeau at a ceremony in Oman last November. Nice shirt-tie-suit combo, there. That's working, Duke!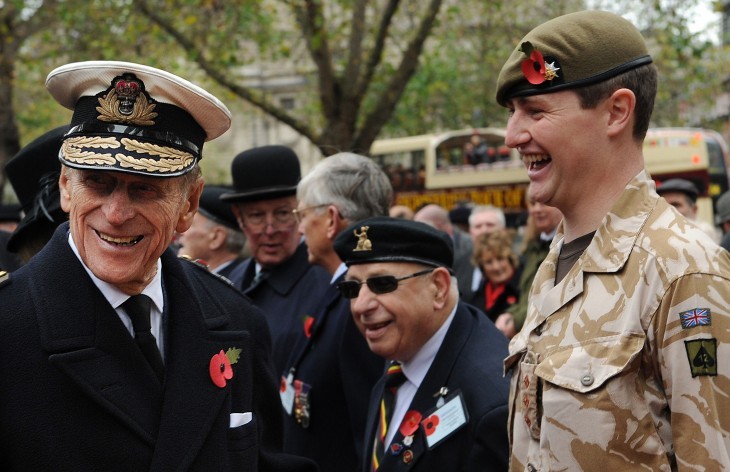 Prince Philip cracks up soldiers young and old at a Remembrance Day ceremony at Westminster Abbey, also last November. Research by the Royal Academy has shown that it's 83% easier to get laughs when you're married to the Queen.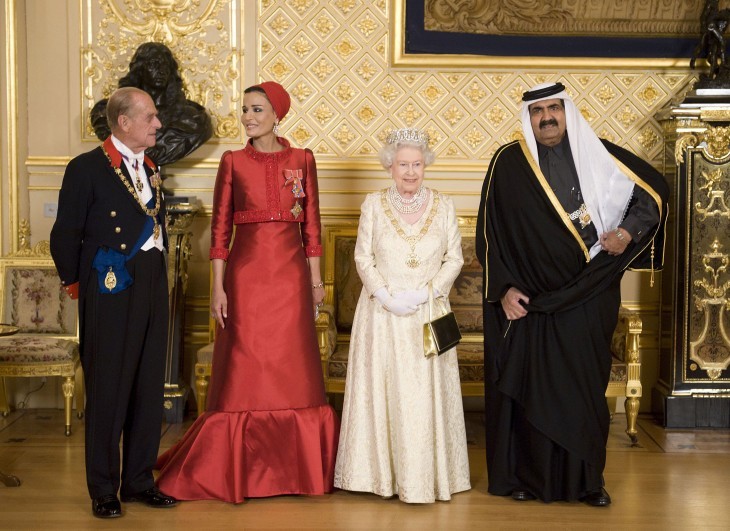 "That rug really tied the room together." (A little 'Lebowski' humor, there.) The Duke of Edinburgh chats with Sheikha Mozah Bint Nasser Al Missned at a state banquet for the Emir of Qatar at Windsor Castle last October.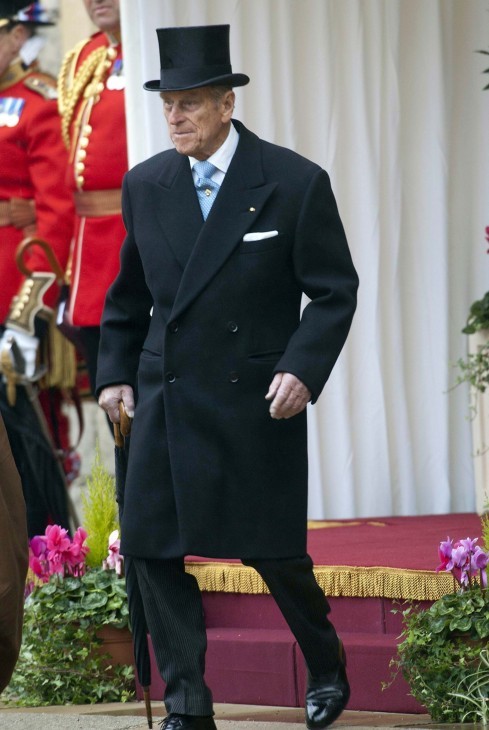 Earlier at that same Emir event. Duke can wear the clothes!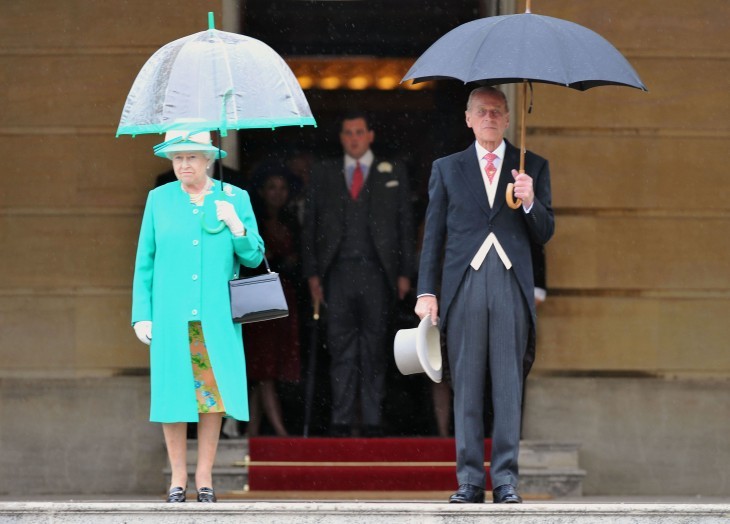 This shot is actually from 2009, when the Duke was only 88. But it's irresistible.
Prince Philip just may give the Queen Mum a run for her money in the longest-lived consort category. She made it to 101. Just another 12 years, Your Royal Highness!
See our biography of the Prince Philip >>

(All photos via WENN. Photos by Tony Clark [photo 1], Anwar Hussein [photos 2-6].)