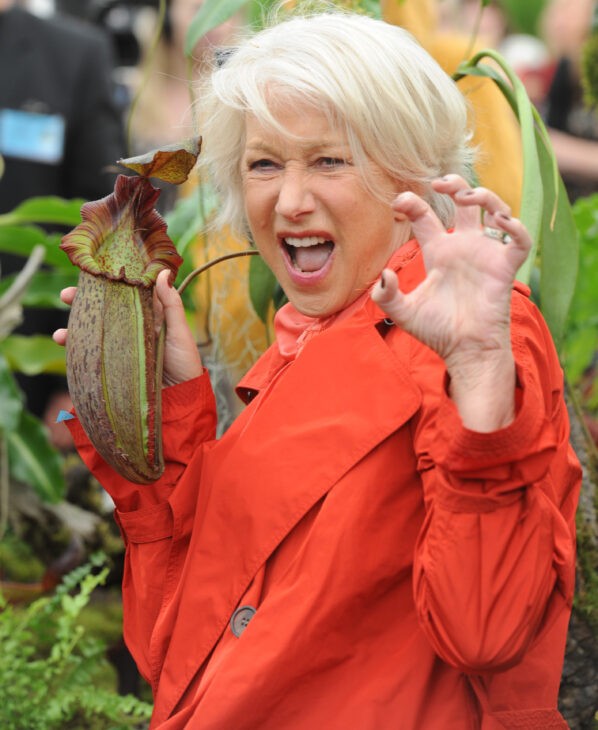 Helen Mirren is 65 today. But here's hoping she doesn't retire: she's too good. And she can still wear the clothes.
Helen Mirren was born Ilyena Vasilievna Mironov (no kidding!) in London on this day in 1945 — just two months after the end of World War II in Europe, and only a few weeks before Japan's final surrender. Helen's grandfather was a Russian aristocrat who was stranded in London by the Red revolution of 1917; her father is the one who anglicized the family name to Mirren.
So you might say we have V.I. Lenin to thank for Helen Mirren being Helen Mirren.
1945 was quite a year for entertainers, in any case. Others born that year: Blondie, Slowhand, Steve Martin, Bette Midler, Neil Young… and Randolph Mantooth.