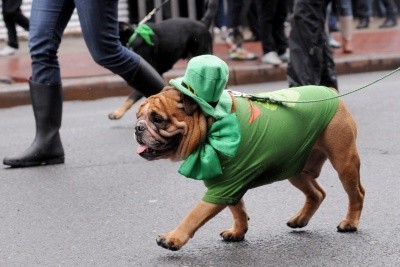 As was well-documented at the First Lateran Council of 1123, there's nothing that Saint Patrick liked better than a dog in a green bowler hat.
Which is why it's our tradition to bring you this photo. Enjoy!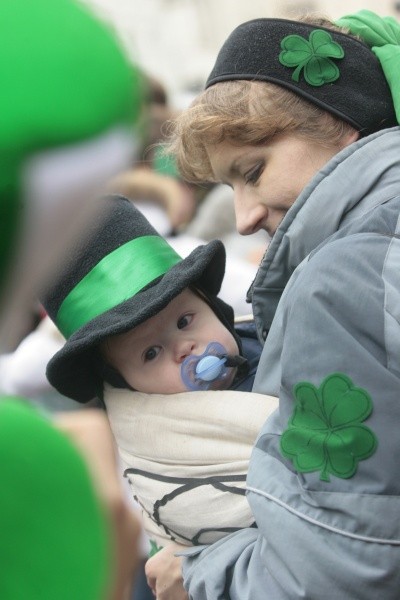 Plus, as a leap-year bonus: a baby in a Saint Patrick's Day top hat!
It's just a little sad that they wouldn't go the extra mile for a green binky.
See our Saint Patrick biography »