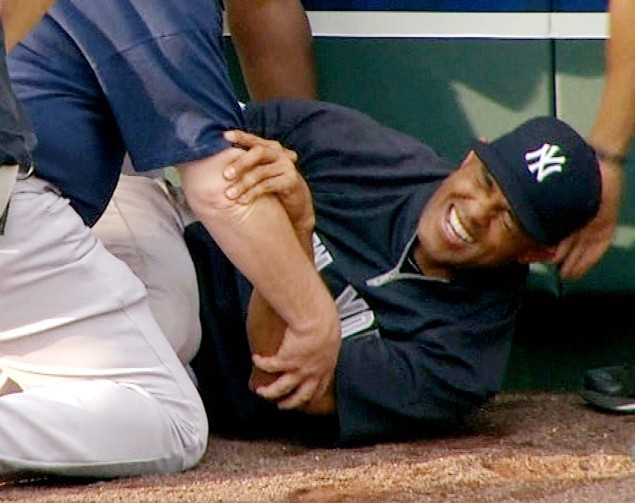 Here's the eerily quiet video of 42-year-old Mariano Rivera, the New York Yankees closer since 1997, tearing his ACL while shagging fly balls in batting practice on Thursday.
The silent soundtrack makes it feel a bit like watching the Zapruder film. ("Rivera fell back, and to the left… back, and to the left.") That's Alex Rodriguez mouthing "Oh my god, oh my god" behind the batting cage. Bystanders scan the skyline at the 2:30 mark, just to complete the effect.
The Warren Commission's verdict:
"The 42-year-old right-hander's leg caught on the field where the grass meets dirt, causing his knee to buckle. He fell into the outfield wall and down to the ground, where Rivera grimaced in pain as teammates and training staff ran out to see him."
Was that a grassy knoll he tripped over? Just asking.
Mariano Rivera survived. But he's out for the season and may be out for his career.