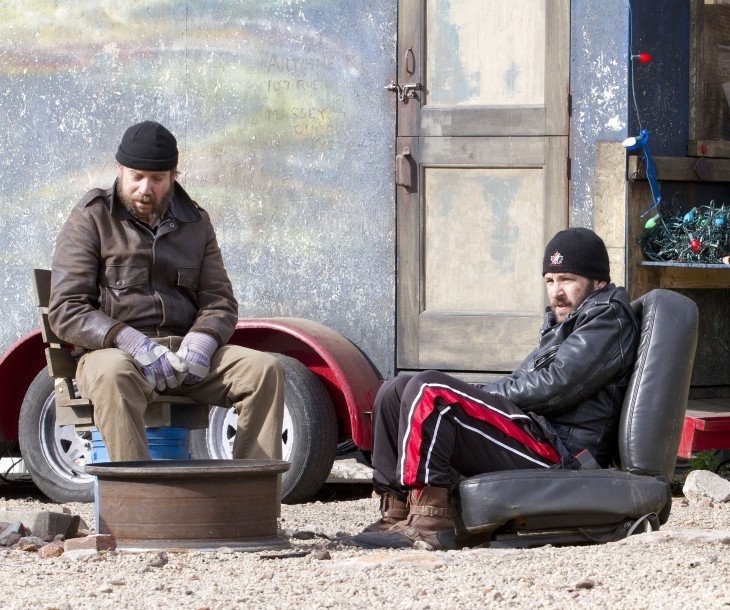 Paul Giamatti and Paul Rudd do their thing on the Brooklyn set of Lucky Dog.
The two Pauls play "a pair of French-Canadian conmen pals who, despite being on the outs with each other, hatch a get-rich-quick scheme to sell Christmas trees in New York." (Note Rudd's Canada hockey stocking cap.)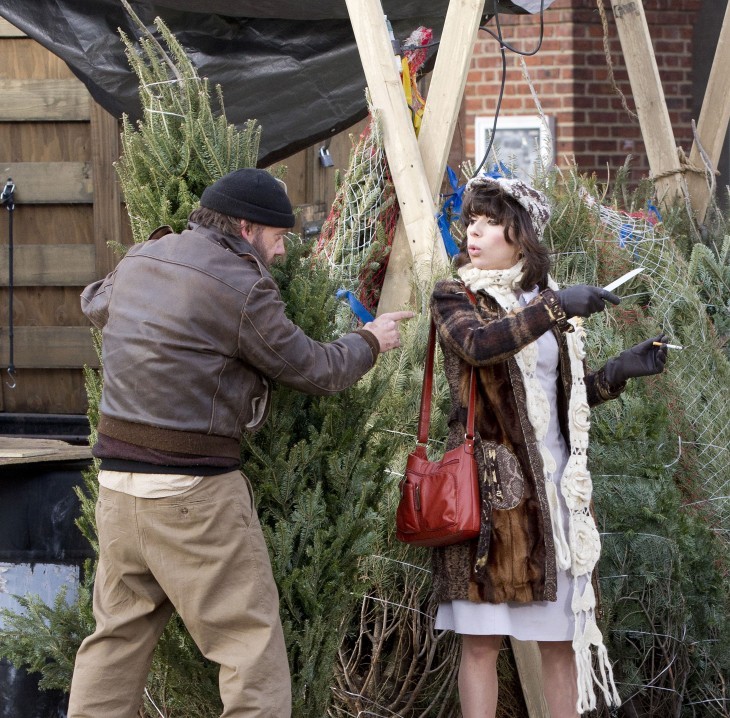 Paul Giamatti wrangles with Sally Hawkins. The script is by Melissa James Gibson, who is "Giamatti's old friend and Yale Drama School classmate."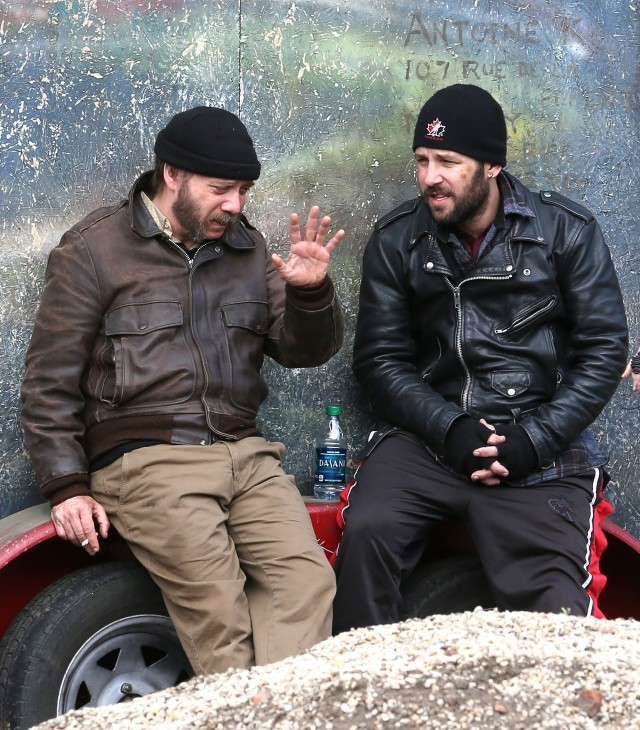 Break time on the set, or live scene with Dasani product placement? You decide!
Giamatti does smoke, so we're betting on break.
Lucky Dog is due out in 2013.