Over at the Art of the Title they feature the opening credits to the 1991 version of Cape Fear.
Go see the opening credits at the Art of the Title right now, here.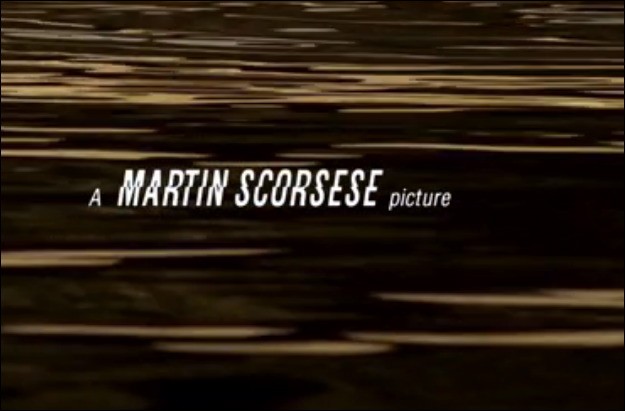 This is for the Martin Scorsese version, a remake of the 1962 J. Lee Thompson version. Thompson was a British director who was just coming off the success of The Guns of Navarone. Both Cape Fear and Navarone starred Gregory Peck. But in Cape Fear, Peck isn't quite as heroic in his battle against his foe, a criminal played by Robert Mitchum.
Mitchum is an ex-con who thinks Peck, an attorney, done him wrong. Revenge is the plan, and the victims end up being the women (of course!) in Peck's life, his wife (Polly Bergen) and daughter (Lori Martin, who ended up quitting acting in her 20s). Mitchum's pretty creepy, as when he tells Peck he likes the look of his daughter, "almost as juicy as your wife."
In the 1991 version, Nick Nolte plays the lawyer and Robert DeNiro plays the creepy ex-con. Jessica Lange plays the wife, and she seems to be narcotized the entire time. Juliette Lewis is that daughter, and there's a scene with her and De Niro that ranks as one of the all-time creepiest.
Back to the titles: The sequence is a few minutes long (and it includes the first few seconds of the film, as framed by the character played by Lewis, the one who has since made you think, "she was so good in that, but then….").
The titles are not simply a display of the concept/design genius of Saul and Elaine Bass (read about Saul here) — they are also a testament to the dramatic screen score of Bernard Hermann, as interpreted by Elmer Bernstein.
Great stuff. And The Art of the Title has more great stuff.
As for Cape Fear, here's a trailer for the original version:
And here's a trailer for the 1991 version:
"I'm from the black forest. Maybe I'm the big bad wolf!"